In the survey I did for our upcoming program on confidence, a lot of you asked me how to deal with intimidating people. One comment summed it up pretty well:
What if you become intimidated by individuals or groups who are attractive and/or loud. How do you even begin to put yourself at ease, or stop putting them on a social pedestal, so you can be yourself? – Alexis
I got lots of questions about that from both men and women. Some examples that came up were talking to your boss or manager, talking to tall people, good-looking people, mean/unpleasant people, and those you're attracted to. The number one example men brought up was talking to women they're attracted to.
You might need to learn some strategies to deal with somebody that makes fun of you.
Here is my best advice for you. The advice is collected from studies in the field of cognitive behavioral science and my own experience.
I'm also going to bring up examples from intimidating people I've talked to about the subject, and I'll share what I've learned from them.
First of all, here are two changes in mindset we need to understand:
Mindset 1: Most people don't try to be intimidating or even understand that they are intimidating.
Few walk around in life trying to intimidate others. Often, they don't even understand that they are intimidating.
A friend of mine is a prime example of an intimidating person. She's pretty, intelligent, confident, has a great education and a high-income job in finance.
Being intimidating doesn't help her social life, quite the contrary. She's told me how people before they get to know her, believe that she's superficial because she seems so "perfect" (when in reality she's one of the least superficial people I know).
In other words, there's no reason for her to be intimidating. She doesn't use it as a tool to suppress others (even though that's how others often take it).
As I've gotten to know her better she's opened up about having a low self-esteem. She feels safer when she can hide behind that perfect surface.
Trying to be perfect is often a protection most people have against the outer world to cover up for any insecurities they might have.
There are exceptions. An example is a psychopath without insecurities who just wants to intimidate others. Luckily, those are rare.
Ironically, it's often those who feel the most need to compensate for their insecurities who come off as the most intimidating. They protect themselves below their perfect surface – and the price they pay is becoming less approachable (and that means less high-quality relationships).
Lesson learned: Most often, intimidation is a defense, not a tool to suppress others. It's important to know about this because a) it helps us understand that it's not about us, it's about them. This insight helps us to not take their intimidation personally and b) it helps us understand that their "perfect surface" more often than not is a protection for their low self-esteem.
I like to think that there's no reason to build a powerful castle unless there's something one's afraid of.
Mindset 2: People don't like us for how good we are, they like us for how good we make them feel
It can be stressful to be around intimidating people and feel that being inferior will make them dislike us. "Here everyone has a fancy PhD title and I'm just a retail employee" or "Here everyone's tall and I'm short."
As I've written about before, it's a losing game to try to make people like us. We want to make people like being around us. It doesn't matter if you're just a retail employee or the shortest in the room:
If you follow the principles of likability (and forget about trying to be likable), you'll become the person of choice to hang out with.
Here are the three main traits of likable people, according to research:
Lesson learned: When you're around people who intimidate you, don't fall into the trap of trying to prove yourself to them. That just comes off as needy. Instead, keep to the universal principles of likability.
Now that we've set the foundation with these two mindsets (You don't need to take it personally because it's often a defense, and focus on making people like being around you rather than liking you) it's time to follow the 5 steps below, based on cognitive behavioral therapy (CBT), to become better at dealing with anyone who's intimidating.
CBT is a well-researched field and is used by psychologists all over the world when it comes to changing behavior and dealing with feelings.
Mindset 3. Acknowledge when you become intimidated
The foundation of CBT is to first be aware of what we're feeling. Sometimes we don't even want to admit to ourselves that we're intimidated because it feels silly or we're afraid that acknowledging it will make us more nervous.
Advertisement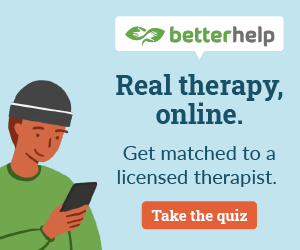 Research has shown that the opposite is true. If you acknowledge that you do feel intimidated and accept that feeling, it won't be as strong as if you tried to ignore it. After all, you can't remove feelings and most people get intimidated every once in awhile, so why not be okay with it?
Lesson learned: Whenever you're around someone who intimidates you, think: "Now I'm intimidated, and that's OK." Then you can move forward to face (and conquer) your fears instead of fighting your own feelings.
Now that we're aware of this feeling and accept it, we're ready for the next step.
Mindset 4. What might be the intimidating person's shortcoming?
You don't want to walk around in life looking for people's shortcomings. But when it comes to those who intimidate you, you need a powerful method to take them down from the mental pedestal you've put them on.
One powerful way to do that is to think about what insecurities they might have. You don't want to look at these weaknesses from a bully's perspective, but from a compassionate's perspective:
The bully's perspective is "That person has this and that shortcoming, what a loser".
The compassionate perspective is "That person has this and that shortcoming. We all have shortcomings, and deep down, we're humans who just try our best to get by".
When I give this advice to my program participants, many instantly reply that "but the person I'm intimidated by doesn't seem to have any weaknesses". But when I ask them to probe deeper, they're surprised to find a lot.
The intimidating person might have…
Low self-esteem (This is perhaps the most common shortcoming because that very lack of self-esteem is what drives them to develop other traits that come off as intimidating)
Few or no close relationships (Many who are intimidating because they try to maintain a perfect surface are afraid to let people in and see who they "really" are, and their relationships suffers)
A difficult childhood (It's common that those who've had a hard time growing up try to compensate for feeling inferior when they were kids by coming off as more superior when they're adults)
Other shortcomings might be…
Bodily complexes
Not being where they want in life
Lacking skills they want to have
Mini exercise: It's hard to think about shortcomings when we're standing eye to eye with someone who intimidates us. Instead, spend a moment right now to think about a specific person who intimidates you and what that person's shortcomings might be. Remember to view that person's shortcomings from a compassionate perspective.
Mindset 5. What is something you are better at?
Who we are is made up of hundreds, perhaps thousands of traits. Therefore, it's statistically sound to assume that there's something (or several things) that you are better at than the intimidating person.
A lot of things are part of who you are:
What you're good at
Your job
Your values
Knowledge
Athletic performance (physical or mental)
Looks
Family
Friendships
Physique
Intelligence
Skills
Humor
Personality
etc…
Mini exercise: What are some things you are good at? Spend a few minutes to think about it, write it down if you want more clarity. It can be anything from your sense of loyalty, your extensive knowledge of your favorite game, your awesome relationship with your sibling, to your fidget spinner skills.
Read more: 15+ tricks to get more respect from others.
Mindset 6. View that person from the perspective of that person's shortcoming and from the perspective of your strengths
Now we've come far, and it's time to put it all together.
We've realized that…
…you don't need to take it personally when someone's intimidating because it's often just their defense against the world.
…you want to focus on making people like being around you rather than them liking you.
…the best way to deal with the feeling of intimidation is to 1) acknowledge it and 2) to accept it 3) face it anyway.
…even intimidating people have several shortcomings when you look for them.
…you have several areas where you are better than the intimidating person.
With these realizations in mind, we can shift the way we approach someone who's intimidating.
I want you to practice seeing that person from the perspective of its shortcomings, and from the perspective of your strengths. Some of my participants are first hesitant to do this exercise because they think that it's a misrepresentation of reality. After all, in their world, they're down there and the intimidating person is up there.
In truth, we humans are far too complex to put in a hierarchy of who's better and who's worse. It's not possible to say who has the right to be on the pedestal. That's why we want to broaden our perspective and not just think about how good someone is and how we're not, but also in what ways we are good and they aren't.
Mini exercise: Take a moment to close your eyes and visualize your relationship from your strengths and from that person's weaknesses.
~Visualization pause~
So, you're back? Nice!
Do you notice how your feeling of that relationship is already slightly more balanced? Whenever you think about that person, do this exercise and you'll notice how that'll broaden your perspective on who's "the best one".
Now it's time for the final step to seal the deal.
Mindset 7. Focus on them, not on you
Whenever we come across someone who intimidates us, it's intuitive to compare ourselves with them. (Especially, comparing our bad traits with their good, something we challenged in the previous step.)
You just made the "view them from their weaknesses and your strengths"-exercise and you can do it over and over when you come to think about them. In CBT, that's called "challenging your thoughts". But the next time you meet in person, you don't want to focus on comparing the two of you.
Instead, focus all your attention on them instead: Rather than thinking "I wonder what they think about that I'm the only one here without a PhD", it's more productive to think "I wonder what he/she got their PhD in?" or "What did they like the most when they studied?" or "What are their future plans after the PhD?"
You want to get to know them and show interest in them. They'll like you more, you'll bond faster, and your brain is preoccupied with focusing on them instead of nagging you about in what ways you might not be as good as they are.
It can take some time, but you can learn how to be more present in conversations.
When I was in my teens I tried to ignore intimidating people. I cringe when I think about it now, but my logic was that their intimidation was something personal towards me. I tried to push them down the same way I thought they tried to push me down. Later I learned that people's intuitive response often is to be cold toward intimidating people in an attempt to save themselves.
Imagine how you'll stand out if you instead go the other way: You're warm towards them, ask them sincere questions to get to know them, and make sure that they have a great time.
I'm looking forward to reading your comments! I'm not able to reply to all your emails, but if you post a comment on the blog, I'll make sure to reply to you!