This is the complete guide on how to be high energy, even if you feel low energy in social settings.
Someone that's too low energy can come off as inhibited, aloof or bored. A high energy person can be seen as energetic, talkative, and more comfortable with taking up space.
We're going to learn the secrets from naturally high energy people and how we can change our own social energy level.
Chapter 1: Becoming a more high energy person socially
So far, I've talked about how to look like you have high energy. But what if you want to feel that energy from the inside? That's what we're going to talk about next: How to, when you need it, become high energy.
1. Visualize yourself as a high-energy person
Visualize yourself at a party, and you're the exact person you want to be. You smile, have a strong voice, you walk up and talk to people and enjoy your time. Spend a minute thinking about what that would look like…
You can let that be your alter ego that you can use when needed. (This is a bit like how some actors turn into and truly become their characters on set).
Even if you fake high energy the first few times, you'll over time be able to identify with being a high energy person.
Even if you first fake being someone, you can eventually become that someone.[1]
2. Imagine a high-energy person that you like and play the role of that person
Imagine someone else who is high energy – like a movie character or a person you admire in your own life. Imagine that person going to the same social situation that you go to.
How would that person act? Think? Talk? Walk?
Do whatever that imagined person would do.
3. Listen to energetic music
What music makes you happy and pumped? Studies show that music can change how we feel.
If I listen to happy, upbeat music, that makes you feel happier in that moment. But to make the effect stronger, it's also important to think positive thoughts.[2] You can combine listening to music with the visualization exercise in step 8.
4. Experiment with how you use coffee
70-80% of the population gets more energetic drinking coffee.[3]
I personally get more talkative. If you feel slow or sleepy socializing, try drinking coffee just before or at social events.
Some argue that coffee makes them less anxious in social settings, and others argue that it makes them MORE anxious. Here's a discussion on Reddit.
We all seem to react differently and have different reactions to different doses. Test, and see what works for you.
Read our guide here on how to stop being the quiet one.
5. Deal with anxiety and nervousness that causes you to come off as low energy
Sometimes, our low energy is because of anxiety or nervousness. (This doesn't always have to be the case, but if you can relate to this, keep reading.)
You'll be able to act more high energy even if you're anxious (which I talked about in chapter 1) but for a permanent effect and to feel more high-energy, you want to deal with the root cause; the anxiety.
Dealing with anxiety is a big topic, but you can make massive improvements with the right tools.
I recommend you read my guide specifically on how to stop being nervous when talking.
6. Focus outward to feel less self-conscious and more comfortable to take up space
Feeling nervous and self-conscious goes hand-in-hand with having low energy:
For some of us, being low energy is a subconscious strategy to avoid people's attention because we feel nervous.
When therapists help their clients (even those with severe social anxiety) to be less self-conscious, their first tool is to help them focus outward.[4]
You see, as soon as I was about to go to a party or walk up to a group of people, I started thinking about ME. What will people think about ME? Will people think I'M weird? Etc.
Naturally, that made me self-conscious (and self-consciousness can make us quiet because we don't dare to take up space)
Then I learned about what therapists call "Attentional Focus". Whenever I got self-conscious, I tried to focus on my surroundings.
When you focus outward, you ask yourself things like "I wonder what they are up to?" "I wonder what she's working with?" "I wonder where he's from?"
Advertisement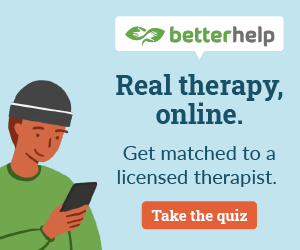 You can practice focusing outward in your next social interaction. You'll notice how it's hard at first, but you can rewire your brain with some practice to be preoccupied with what happens around you.
(This also makes it easier to come up with conversation topics and things to say. When you focus outwards, your natural curiosity can make questions pop up in your head more easily, like in the examples two paragraphs up.[5])
For example, you can practice shifting your focus from the person you're talking to, to the conversation you're having, to yourself, then back to the person, and then repeat over and over.
Moving your attention around like this to practice focusing your attention is called the Attention Training Technique. It helps us take control of our thoughts in social settings.
In summary
To feel less self-conscious, ask yourself questions about the people around you to take your mental focus off you.
That can help you feel more relaxed, allow you to take up more space, and feel more high-energy.
7. Rewire your brain to be OK with making social mistakes
It's normal to have some concerns about making mistakes, especially in front of other people. But when you're socially anxious, the amount of concern you feel is extremely heightened – you might be just as afraid of embarrassing yourself as you would be of a deadly rattlesnake.
One mistake-minimizing strategy we use is to take up less space. (That way, our brain "protects" us from being noticed by others)
Therapists who help people overcome social anxiety know this, and they teach their patients to make small mistakes deliberately.
That way, they re-configure the brain into understanding that social mistakes are FINE: Nothing bad happens.
Examples of practicing making social mistakes are to purposely have the t-shirt inside out during the day or to wait at a traffic light that has turned green until someone honks.
If you worry about making social mistakes, I recommend that you deliberately make some. That can, over time, help you worry less about what others might think.
Start with small mistakes (things that you find just a tiny bit embarrassing) and work your way up.
When you do, it's easier to be relaxed, take up more space, and be more high energy.
8. Calibrate your fears about what people might think of you
When I was about to attend parties, I often had visions that people maybe wouldn't like me.
For some of us, this belief was created back when we were kids. Perhaps we had a bad experience that made us believe that people aren't friendly, or that they'll judge you.
If this is you, let's do what therapists call "attaining more realistic beliefs".
If you have a feeling that people won't like you, let's break that feeling down. Is it a reasonable assumption that people are going to dislike you or is it just an echo from your past?
Ask yourself this:
Can you remember an event where it seemed like people liked you?
I would guess so.
In fact, I believe that you can come up with many examples of that. It's likely that people will like you in the future if they did so previously, right?
Whenever you worry about what people might think of you, remember times where people have been positive and approving toward you.
If people have liked you before, it's likely that new people can like you, too.
Knowing that people won't automatically dislike you can make it easier to dare to be more high energy.
Chapter 2: Appearing high energy
1. Speak a bit louder, but not necessarily faster
To be seen as high energy, you don't have to make everyone laugh or talk to everyone in the room. The single most important thing to adjust is to make sure that you talk loud enough.
People with a louder voice are automatically seen as more extroverted.[6]
Now, here's where I used to mess up: Just because you speak louder doesn't automatically mean that you need to speak faster. In fact, speaking fast if often a sign of being nervous.
You don't want to speak as loud as you can, but you want to speak loud enough that you always get heard. Pay attention to the others in the room. How loud are they speaking? You want to match that.
So my first trick to be more high energy is to speak as fast as the ones you're talking to, and if you have a soft, quiet voice, speak up. Read more: How to speak louder.
How do I speak louder if I'm nervous or don't have a naturally strong voice?
In chapter 2 of this guide, I'll talk about how to deal with nervousness
When it comes to speaking technique, here's my advice: I learned to talk louder by practicing whenever I was home by myself or driving somewhere.
If you know that you have a soft voice, make it your mission to practice speaking loudly whenever you're by yourself. Like any muscle, your diaphragm will become stronger with practice.
To get a loud voice, practice speaking loudly whenever you have the chance.
Here's more on how to get a loud voice.
2. Use tonal variation
This trick is almost as powerful as speaking louder to come off as more high energy.
Remember to vary between high and low tones.
Here's an example where I say the same sentence with and without tonal variation. Which do you think sounds the most energetic?
If you want to get good at tonal variation, Toastmasters.org is an organization that can help with this. They have chapters all around the world so you can probably find one in your local area.
3. Show liking
Voice isn't everything.
Imagine a quiet person at a party. The person has a blank face and looks down slightly.
I guess that you'd see that person as low-energy.
Now, imagine a quiet person at the same party with a warm, relaxed smile on their face and who looks you in the eyes. Something as simple as putting on a relaxed smile and keeping a bit extra eye contact helps us come off as more high energy.
The cool thing with this method is that you don't need to be loud or talk a lot to come off as more high-energy.
Look in a mirror. What makes you look warm and sincere? That will also come off as high energy.
4. Use powerful rather than powerless speech
Avoid coming off as if you're second-guessing yourself: Uh, you know, um, well, I guess, kind off.
Speak like you believe what you say. This is called powerful speech.
Powerless speech is good you want to defuse an argument and show empathy. But using this language in life, in general, makes us come off as low energy.[7]
Here's an example of powerless speech:
5. Dare to assume that people will like you using the "dog-method"
When I used to walk up to a group of strangers, I often got a strong feeling that they might not like me.
Since then, that fear has disappeared. But it didn't go away until I dared to be friendly first.
You see, if you are uncertain whether people will like you, you'll act reserved, and people are going to be reserved back. It's a self-fulfilling prophecy. "I knew it! They don't like me".
To break out of that, we can learn from the psychology behind why most people love dogs:
People love dogs because dogs love people.
Show that you like people, and people will like you back.[8]
Here's an example:
If I come across someone I'm just superficially acquainted with, I can play it safe:
I could nod subtly and then look away (or even pretend that I don't see them).
Or, I can use the dog-method and take for granted that they'll appreciate that I talk with them. So with a big, relaxed smile, I say "Hi! How have you been since last time?"
Sure, it's possible that I might be approaching someone who is in a terrible mood, or they're just a total jerk, and so they would respond badly. But almost always, people respond positively to me when I do this – and I think they'll respond to you in the same way.
Learn from the dogs: Dare to be warm first. When you do, you avoid coming off as hesitant and low energy. Read more: How to be more social.
Chapter 3: Matching other's energy levels
When I first started, I thought there was an "optimal" energy level in social settings. There isn't.
You want to match whatever energy level is in the room or the energy level of the person you're talking to.[9]
It can be good to be able to be high-energy in high-energy environments, like large groups or parties. In calm settings, a low energy level can be more suitable.
1. Is it fake to build rapport?
With this in mind, we want to learn to gauge the energy level of the situation and be able to adjust to what is fits. This is called building rapport, and it's a fundamental of forming deep connections.
When I talk about rapport, some become a bit hesitant…
"Isn't it fake to build rapport?"
"Shouldn't you just be who you are?".
Here's what I use to respond:
You act in one way with your grandparents and another way with your friends. You act in one way at a funeral and another way at a birthday party. It's human to be able to bring forth different nuances of who we are based on the situation.
What's more, you'll notice that you'll be able to form deep connections with people faster when you're able to closely pick up on the mood of the situation and match it.
So. What do I mean with social energy levels? And how do you actually match them?
2. Different social energy levels people may have
If I were to try to categorize social energy, I would say that they can be low and high, negative and positive.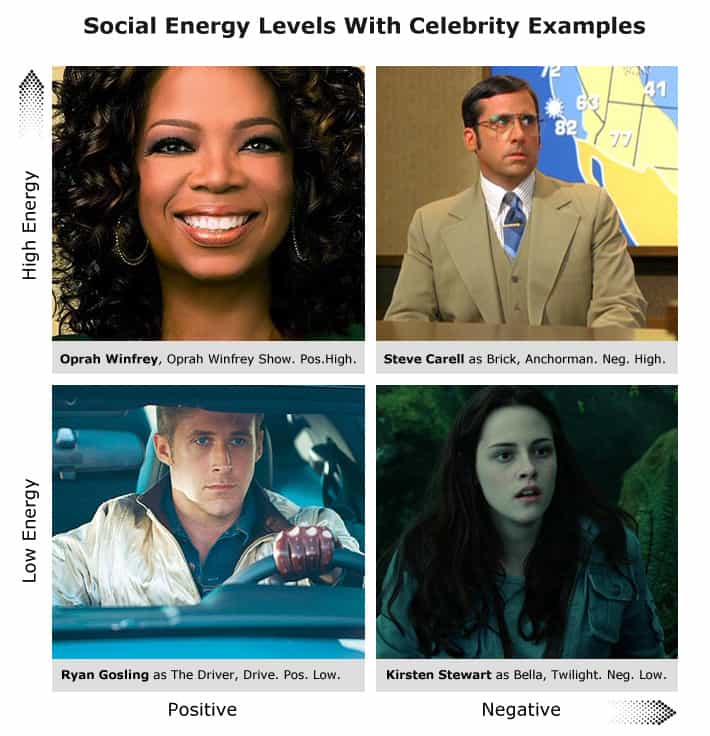 Positive high energy: Someone with high social energy is not afraid to talk with a loud voice and has a cheerful and confident appearance. At a party, the person with the highest positive energy easily becomes the center of attention.
Positive low energy: This is what people usually call cool or pleasant. The person uses a calm voice and a laid-back body language. This is also the mode we often get into when we are in a safe environment with people we know.
Negative high energy: The person might talk too fast and be unfocused. This could be because he or she gets stressed by the situation or just comes from another stressful situation, such as a hectic day at work.
Negative low social energy: The person is timid and quiet and can be mistaken for not liking the person they talk to.
What can this look like in practice?
3. Build rapport by being higher or lower energy
Meeting high energy with low energy and vice versa can cause a disconnect.
Here's an example:
Sue is outgoing, loud and happy (positive high social energy). Joe is timid. He seldom speaks and people think he's a bit stiff (negative low social energy).
The two were paired up for a blind date by their friends. Unfortunately, their date didn't go that well and they just didn't connect. Sue thought that Joe was boring and Joe thought that Sue was mostly irritating. They never went on a second date, all because neither Joe nor Sue adjusted their social energy on the date.
This story tells us that you aren't supposed to always aim for a specific energy level, but instead adjusting it to fit the situation.
4. How to adjust your social energy depending on the situation
If you talk to a person with negative or positive high energy, meet that person with positive high energy.
If you talk to a person with negative or positive low energy, meet that person with positive low energy.
Read more: How to build rapport.
A person who does not adjust or who misadjusts his or her social energy will have a hard time making friends. Let's look at an example from one of our readers:
"Back then, the adrenaline used to start pumping every time I met new people.
It made me talk faster and I always fiddled with stuff in my hands or rubbed my fingers, like if I was on a caffeine high. I did make friends. But only with the other not-so-socially-skilled people around me.
They were behaving the same way that I did, so that is probably why we clicked. After I learned about social energy, I started to adjust my voice and body language to the person I talked to.
In the beginning, I still felt nervous, but I did not let it show. Suddenly I could make friends with people who didn't have to be exactly like me."
-Alec
Pay attention to the energy level of the person you talk to.
How fast are they talking?
How loud are they talking?
How energetic and enthusiastic are they?
You shouldn't try faking enthusiastic. Instead, find a high energy level you feel comfortable with (using any of the techniques in this guide).
If someone is high energy or low energy because they are nervous around other people, meet them with positive high or low energy.
5. Use the "Lost twin" trick to be better at matching energy levels
This is my favorite exercise that's helped me take giant leaps socially.
Think back to a person you last talked to. Now, imagine that you're that person's long lost twin.
This is just a thought exercise to help you pick up on people's energy level. We're not gonna try to clone people's behavior, just be better at picking up on it.
Back to the person. If you were that person's identical twin, how would you act? You'd have the same tone of voice, you have the same energy level, even the same posture, the same way of talking.
When you make this exercise, notice how much you've already picked up on that person's manners.
Isn't it surprising how much nuance you picked up about that person's manners without even thinking about it when you met? That's because we're social beings and our brains are amazing at picking up subtle tones. This exercise helps us listen to what our brain already had picked up on.
Is there any way I can meet this person while still being authentic and you? For example, if you realize that you talk way less than the other person, is there any way you could make yourself feel comfortable talking more?
It's not about imitating people. It's about bringing forth an authentic part of yourself that suits the situation.
Dan Wendler, Psy.D.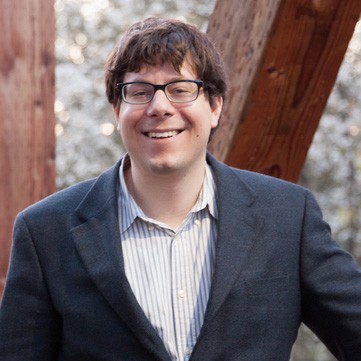 This article was co-written with Daniel Wendler, PsyD. He is a two-time TEDx-speaker, author of the bestseller book Improve your Social Skills, founder of ImproveYourSocialSkills.com and the now 1 million members subreddit /socialskills. Read more about Dan.