A common problem many men have as they reach middle age is finding themselves lonely and with no real friends. You may realize that everyone you know seems to be acquaintances, but you don't have close friends you can call to meet up or discuss your problems.
This article is about how to make friends when you're middle-aged and outlines some common reasons why men find themselves reaching older age with no real friends.
Sections
What you can do as a middle-aged man if you have no friends
As we get older, we typically feel that there are fewer opportunities to meet new people. Your free time may be limited. Or you may find yourself with an excess of free time you don't know how to handle once you retire after being used to going to work every day.
At this point in your life, it may take more intentional action to make friends. But making an effort in the right places can help you make friendships that will last for years ahead. Remember, you're never too old to make new friends and create a satisfying social life.
1. Unpack your ideas of what it means to be a man
If you believe that as a man, you should be strong, independent, and not rely on anyone, these beliefs will affect how you show up in friendships. You'll be less inclined to be open with people you meet and develop a close connection. As a result, you're more likely to feel lonely.
Consider where you got your ideas about what being a man means. Which of those concepts serve you, and which don't? How would you like to show up differently in your relationships?
2. Find activities where you can meet people
While shared activities are an excellent way to bond with anyone, boys and men are more likely to connect shoulder-to-shoulder rather than face-to-face.
For example, a study published in 2015 by the Pew Research Center found that out of teens who made friends online, 57% of boys reported making friends through video games compared to 13% of girls. And Geoffrey Greif says that 80% of the men he interviewed for his book on male friendships, Buddy System, said they play sports with their friends.
Whether this difference is more biological or learned, you can use it to your advantage. Look for shared activities and projects where you can meet friends.
Check your local community center to see if there are classes you can join. If you're in the UK, consider trying out Men's Sheds. Otherwise, use Meetup, Facebook, and other social media apps to search for events in your area.
Pub quizzes and trivia can be great places to meet people. Ask to join a group for the game. The atmosphere is usually laid-back and friendly, and people tend to be open to making conversation. If you attend regularly, you'll get familiar with other regulars.
We have a list of some social hobbies you can try to meet new people.
3. Take the initiative to connect with others
Many friendless adults sit around as though they are waiting for friends to drop out of the sky. People tell themselves that they are too busy, too shy, or that no one will show up.
Don't wait for others. Take the first step to approach people. Here are some ideas of steps you can take to meet new possible friends:
Start a weekly men's group where you talk about issues such as relationships, work, and meaning in life.
Start a volunteer group where people can go to make repairs at other people's houses. Use skills such as painting walls, fixing cars, or carrying heavy objects to help those less fortunate and bond as you work together.
Make a post in your local neighborhood or city group that you're looking for a hiking partner.
Start a study circle: find an interesting course on Coursera and meet as a group to watch the lessons and do assignments.
Start a weekly meeting to play chess, backgammon, or board games.
Once you decide which activity you'd like to start, put up a flyer in your local cafes/bulletin boards/library. If you're nervous about outing yourself, you can make the flyer anonymous by creating a new email address people can use to get in touch with you. Just don't forget to check it!
4. Build your emotional literacy
Increasing your emotional maturity and literacy will help you create more fulfilling relationships. Familiarize yourself with the concepts of feelings and needs through the NVC feelings inventory and NVC needs inventory. Doing so can help you communicate more effectively and reach better results in your friendships.
It can also help to get to know other mental health and psychology concepts. How much do you know about emotional validation, vulnerability, and attachment theory? These theories, concepts, and tools can help you boost your relationships.
5. Schedule it and make it a priority
If you wait to feel like going out to make new friends, you may end up waiting a long time. Put an event in your calendar and make sure you honor your commitment. Let friendship be as much a priority as other areas of your life.
6. Attend therapy or a support group
While many men find it difficult to talk about any emotional issues, other men may put too much of their emotional problems on their friends or romantic partners. Due to this issue, some women have started talking about how women do more emotional labor in romantic relationships.
You may be tired of hearing "go to therapy" as a solution for almost any problem. There's a good reason people suggest it, along with "drink more water" and "exercise." These things are beneficial for most people.
One issue that keeps men from finding mental health care that works for them is not knowing what type of help they need. There are many forms of therapy, and what works for you may not work for another guy. The type of therapy that will work best for you may depend on the issues you're dealing with, your comfort level, the coping mechanisms you've adopted in your life, and more.
Support groups can vary wildly, as well. Some groups are centered around a specific issue, such as drug and alcohol dependence, grief, or improving relationships, while others are more geared towards general sharing. Some groups are peer-led, and others are guided by a therapist or other professional.
Take some time to research and consider your options. It may take some time to find a good fit. A lot of the benefit you will gain from a therapeutic process depends on the relationship you build with your therapist or support group.
We recommend BetterHelp for online therapy, since they offer unlimited messaging and a weekly session, and are cheaper than going to a therapist's office.
Advertisement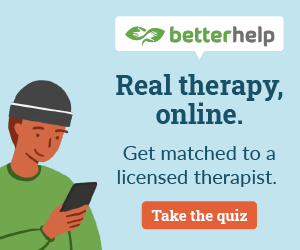 Their plans start at $64 per week. If you use this link, you get 20% off your first month at BetterHelp + a $50 coupon valid for any SocialSelf course: Click here to learn more about BetterHelp.
(To receive your $50 SocialSelf coupon, sign up with our link. Then, email BetterHelp's order confirmation to us to receive your personal code. You can use this code for any of our courses.)
7. Attend or start a men's group
Whether you don't have access to therapy or want an addition to one-on-one work, joining or starting a men's group can be a profound way to connect to other men.
There are men's groups that use paradigms such as the Mankind project, while others focus on providing a space for men to talk in a more informal setting. Find a group where members commit to a particular amount of time. Make sure that you share similar goals with the other members and that there is a feeling of safety and comfort.
8. Be open to different types of friendships
Don't limit yourself to one type of friendship. Friendship with men and women can add different things to your life. And long as everyone is an adult, there is nothing wrong with having older and younger friends. Multi-generational friendships can be enriching.
Keep in mind that some friendships will be naturally deeper than others. Some people look for friends to spend time with and have interesting conversations with, while others will look to share their personal struggles with their friends.
Let friendships change and evolve naturally rather than trying to fit people into specific slots in your life.
9. Reach out to old friends
Some of your old friends may be dealing with loneliness, too. It can feel awkward to reach out after years of not being in contact, but in many cases, it's appreciated.
If you have their number, reach out by sending a message. You can start by writing that they've been on your mind lately and asking how they're doing. Ask a few questions ("Did you ever get around to traveling in Vietnam?"), add a sentence or two about your life, and let them know you'll be happy to hear more from them.
We have more tips on building friendships as a middle-aged adult in our guide to making friends in your 40s and also in our article on making friends after 50.
Common reasons why many middle-aged men have no friends
A range of factors, from life events to socialization and cultural norms, contribute to male loneliness. Here are a few of the most common reasons why a middle-aged man might have no friends:
1. Few opportunities for shared activities
Boys and men tend to bond over shared activities, such as sports, playing video games, or working together on projects. As you get older, many of these friendships weaken as there is less time to do these activities, or they are no longer relevant to one's interests.
2. Work and family take up a lot of time
You may have lost friends over the years after you married and started to devote most of your focus to raising children. Throughout their 40s and 50s, some adults may get so caught up in the day-to-day routine of work and raising a family that they only realize there's a problem after their kids leave home.
On the other hand, a middle-aged bachelor man may feel wedged out from friendships when they seem focused on family-centered events or feel judged by others for being a bachelor.
Men also often dedicate themselves to the responsibility of taking care of their families. Other things, like friendships, take a backseat priority-wise. A 2019 study showed that unemployment was associated with lower self-esteem for men but not for women.[1]
3. Men tend to rely on romantic partners for support
Many men tend to lean on their romantic partners for their emotional needs. Men are more likely to bottle things up or talk to their romantic partner rather than a friend when they're going through a tough time.
4. Divorce can lead to loneliness
After a divorce, a man may feel that he has failed at his life purpose, leading to depression, a lack of motivation, and purpose feeling like he isn't deserving of having supportive friends. A 2007 study found that men attached greater importance to having a partner and suffered more emotional loneliness after divorce.[2] Many fathers also struggle to maintain contact with their children if they are non-custodial parents.[3]
For these reasons, men are more likely than women to go through a mental health crisis after a divorce. One survey showed that 7% of men reported being suicidal after divorce compared to 3% of women. The same study found that after their divorce, 51% of women spent more time with friends compared to 38% of men and were better at finding other avenues for support. In contrast, the men in the study were more likely to use alcohol or casual sex to try to cope with their intense emotions.
Thus, a 60-year-old man can find himself dealing with social isolation and loneliness, realizing that he hasn't spoken to his friends for years. Meeting new people feels more difficult at this age, and keeping up with the ever-changing social media platforms is a challenge.
Common questions
Is it normal to have no friends as a middle-aged man?
Many men struggle with friendships and socializing in middle age. While men have emotional needs and desire closeness, many don't know how to achieve that with other men and find themselves feeling lonely.
Is it OK to have no friends as a middle-aged man?
While there is nothing wrong with you if you find yourself with no friends as a middle-aged man, loneliness is associated with increased health issues. Making changes to find friendships can lead to a healthier, more fulfilled life.[4]
Where do you meet new friends as a middle-aged man?
Some good places to meet friends as middle-aged men include pub quizzes, local classes, volunteering events, men's groups, team sports, communication workshops, and social gaming events.
What do middle-aged men struggle with socially?
Many middle-aged men struggle with loneliness and making new friends. Moving from acquaintances to friends can be hard when you don't see the same person regularly and conversations remain surface-level. Men often find it hard to talk about emotions and form deep connections.
If you struggle to express your emotions, check out our article on how to express emotional issues healthily.