"I don't know what happened over the years. I had friends when I was younger, but now it seems like everyone is super busy with work and family. I feel lonely. I want to have friends, but how do you even make friends at this age without it being weird?"- Liz.
Making and maintaining adult friendships isn't easy. It can feel awkward to get out there and meet new people — especially when everyone else already seems so busy.
This article offers several steps you can take to find and cultivate meaningful friendships after 40. Also, see our main article on how to make friends. Let's get to it!
Be realistic with your expectations
Is it normal to not have friends in your 40s? Yes. For example, 35% of adults aged 45 or older are lonely.[2]
This means that you're not alone in wanting friends. Most people want friendships, but friendships evolve as we get older.
Why is it so hard when you get older? First, people have far more demands on their time. The voluntary nature of these relationships can make creating genuine connections even more challenging. This article explores more about how such friendships change over the years.
Before you seek to make new friends, it's crucial to have realistic expectations. These expectations include understanding that:
Most people want friends, but their busy schedules often prevent them from seeking out new relationships.
A few quality friendships trump many shallow friendships.
Friendships take serious work. You have to be willing to put in a genuine effort to maintain a connection.
Some friendships won't last forever.
Finally, remember that it takes time to cultivate these bonds. Research shows that it takes about 90 hours with someone to form a casual friendship. It takes around 200 hours of quality time to form a close friendship.[1]
Try not to get flustered if the click doesn't happen right away. It may take several months for the relationship to grow, and that's normal.
Be willing to reach out first
For many people, this advice is hard to take. It can feel vulnerable and risky to make that first move. You don't want to face the chance of being rejected.
With that in mind, taking the initiative demonstrates your desire to get to know the other person. Aim to be both specific and simple with your request. If you're vague, it can turn into a back-and-forth conversation of talking about wanting to hang out without actually doing it.
Some examples:
"I'm going for a run this Saturday. If you're free, do you want to join me?"
"Would you like to meet up for coffee next Tuesday morning?"
"Do you want to have dinner at my place after our kids' soccer game? I'm barbecuing!"
If you ask a specific yes-or-no question, you're more likely to get a specific response. Even if they say no, they might offer an alternative. If they flat-out refuse, at least you know to now focus your effort elsewhere.
Build relationships with coworkers
If you work with other people, it may be worth trying to make friendships out of these relationships. After all, you already see these people regularly, and you have something key in common: your job!
First, start by being positive in the workplace. Try to avoid complaining or gossiping about other people. These habits can be unattractive, and they might make people hesitant to open up to you.
When working together, take advantage of opportunities to share about more personal topics. For example, if it's a Friday, you might discuss how you are trying a new restaurant that night. If a holiday is coming up, you can ask your coworker how they intend to celebrate.
Remember that most work friendships take time to develop. You don't want to come across as overly desperate. Instead, keep making the effort to check in, say hello, and ask about their day. Over time, a friendship can evolve.
Consider the benefits of reviving an old friendship
How do you make friends when you're older? Sometimes, it starts with the friends you've already had.
Of course, some relationships end with dramatic conflict. If you want to repair a broken friendship, consider the following:
Why is it important for you to repair this relationship?
Are you willing to apologize for your part in the conflict?
Are you willing to truly forgive the other person (even if they don't apologize?)
What boundaries do you need to set if this friend returns to your life?
Repairing a severed relationship can be complicated. You need to be willing to have an honest conversation about your feelings. You also need to be aware that the same issues that occurred in the past can happen again.
If you can accept this challenge, you can initiate the process by reaching out with the following:
"I've been thinking about you lately. I know things didn't end so well, but I was wondering if we could talk about it. What do you think?"
"I'm really sorry for how I acted with you. I hope you're doing well. Would you be open to getting together again in the future?"
Likewise, many friendships end without a malicious reason. Life circumstances simply evolve – one or both people start a new job, move geographically, get married, have children, etc.
If this is the case, you can start the rekindling process by reaching out with a simple text.
"I was thinking about you the other day. How are you doing?"
"It's been so long since we talked. What's new with you?"
"I just saw your post on Facebook/Instagram/etc. That's awesome! How've you been?"
Turn online to make friends
There are several apps for finding like-minded friends. Of course, apps can be hit-or-miss. You may need to download a few different ones to find the right person.
Meetup: Meetup is one of the most popular websites connecting people with similar passions and hobbies. A few guidelines to consider for finding success:
Advertisement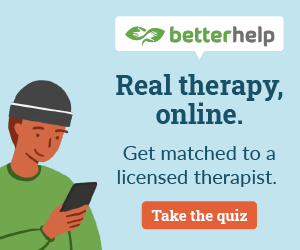 You may need to try several Meetup groups to find what resonates with you. Commit to trying 3-5 different groups over the next few months.
You may have better luck with a specific niche or hobby-based Meetup group than general ones. Connecting over a shared hobby often feels easier than trying to find a mutual interest.
Aim to reach out to 1-2 people after the Meetup. A simple text like, "Great talking to you! Are you planning on going to the next event?" can get the conversation going.
Bumble BFF: Add a few photos and a quick bio describing yourself. From there, you can start swiping right on people that seem interesting. In your bio, be specific in your goals. For example, if you're looking for a hiking buddy, indicate that.
Peanut App: Many women in their 40s struggle to balance friendship with motherhood. That's where Peanut comes in. This app connects pregnant women and mothers. It has a community forum and the option to chat with users privately.
Facebook groups: If you use Facebook, you may want to consider joining groups within your local neighborhood. You can also join groups related to specific interests, hobbies, or preferences. Most groups are private, which means you need to request to join and agree to follow particular rules.
Online forums: Websites like Reddit connect millions of users from around the world. It's important to find and join a subreddit designed for meeting people. You can do this by looking for a subreddit in your local area, or you can try:
Remember that the apps only provide space for people to connect with one another. It's up to you (and the other person) to do the work in fostering the connection.
Try to be open-minded when talking to new people. For example, even if you think someone is too old or young, or even if you're concerned they live too far away, don't rule them out immediately. You may end up making a friend without expecting it.
Say yes to social events
Regardless of where you meet people, you need to open yourself to chances to make friends. That means accepting invitations, even if your gut instinct is to turn them down. While people do make friends online, face-to-face interaction is also important.
At first, these social events may feel terrifying. That's normal. With time, the fear will become less debilitating. Start by initiating small talk conversations like:
How do you know the host?
What do you do for a living?
Did you try the appetizers yet?
I love that jacket. Where did you get it?
Here's our main guide on how to make small talk.
Remember that social events won't always lead to friendships automatically. However, they can provide opportunities to practice social skills and meet new people. Ideally, the more exposure you have in being social with others, the less frightening it becomes.
If you do find yourself clicking with someone, consider saying like, "Hey, it was great getting to know you. Can I get your number? I'd love to hang out again sometime in the future."
If they say yes, make sure you follow-up in the next few days. The text can be a simple, "Hi! It's (name) from (location). How's your day going?" If they respond, you have the green light to maintain the conversation. If they don't respond, try to let it go. There will be more chances in the future.
Try volunteering
Through volunteering, you can meet other people who want to make the world a better place. Look for social opportunities, such as:
Volunteering at a local animal rescue.
Helping with a beach clean-up.
Getting involved with your church or temple.
Going on a trip abroad to volunteer.
You can also try a site like Volunteer Match to explore opportunities that match your location and interests. This guide dives more into the benefits of volunteering and its impact on your mental health.
Play a team sport
Did you make great friends while playing sports as a kid? There's no reason this bonding can't happen in adulthood. Organized team sports provide an excellent opportunity for making friends. Even if you've never played the game before, you can usually join a beginner league. You'll be with other people who want to have a good time and meet consistently.
A few tips to keep in mind:
Be reliable: Show up to practices and games on time. Bring whatever equipment you're supposed to bring. Pay all dues when they're expected.
Suggest meeting before or after the game: Ask if anyone wants to grab dinner or drinks after meeting up. If teammates are already meeting up, commit to attending one of the outside events.
Be a good sport: People will notice your attitude on and off the field. Try to be positive and don't badmouth anyone.
Sign up for a class
Want to know how to make friends in a new city in your 40s? Chances are, there's something you've always wanted to try. Whether it's learning a new language or specialized skill, signing up for a class teaches you something new, and it offers the chance for making friends.
Having an optimistic mindset is crucial when you start the class. Look at all the students around you. Keep in mind that they're devoting time and money to learn something new. Most likely, they have the same amount of passion as you do.
It's fairly easy to assume they also want to have connections with their classmates. This is especially true if it's a class where nobody knows each other. On the first day, introduce yourself to the people around you and start the conversation with simple questions like:
Why did you sign up for this class?
What other interests do you have?
Have you taken a class like this before?
What are you doing after this class?
Meet people in your neighborhood
You may have many potential friends living right next to you. Unfortunately, most people don't take the time to get to know their neighbors. Even if you've been living at your place for awhile, try to branch out by:
Taking more walks in the neighborhood.
Gardening in your front lawn.
Attending HOA meetings.
Hanging out on your front porch.
Keeping the garage open when you're working outside.
Consider getting a dog
Research shows that pets provide companionship and help people find more social support. Dog owners who regularly walk their dogs are especially more likely to indicate making friends while out with their pets.[3]
If you're thinking about getting a dog, make sure that you find a breed that suits your lifestyle. The American Kennel Club has a useful quiz you can take if you're unsure.
You can socialize with your dog in many ways, including:
Taking frequent walks with your dog and saying hi to people when you're out.
Going to the dog park.
Visiting the dog beach.
Bringing your dog with you to lunch or the park.
The next time you take your dog out, take time to observe if your dog likes other pets or people. You can spark a conversation by simply saying, Seems like my dog likes you!
Join a book club
If you enjoy reading, joining a book club can help you share your interests with other people. Your local library may have a book club, so that is a good place to start. You can also try Meetup or other online apps.
If that's not an option, consider starting your own club. You'll need to decide how often you want to meet and where. Ask a few neighbors or jump online to see if anyone is interested in joining you.
For more tips on starting your own club, check out this guide by Book Riot.
Make friends with your kids friends' parents
If you have children, you probably already know who their friends are. And if they're young, you may already know their parents as well.
If your kids get along, it's possible you might like their parents as well. If you have young kids, you might want to start by setting up a playdate. Arrange to meet at the local park or at your house. Plan to meet for about an hour or so. The good news is that you can revolve most of the initial conversation around your children. You can ask about their child's interests or extracurricular activities.
If you end up liking the other parent, make the effort to keep the relationship going. You can do this by texting them to schedule another playdate. You can also reach out and ask them for advice on common parenting topics like homework or local activities.