There are many apps and websites for making new friends, but which are the best? In this list, we're going through them and their pros and cons. We only cover apps for making platonic friends.
If you're more into computers than smartphones, you might like to check this list with the best websites to make friends.
Best apps overall
Best apps for finding friends nearby
Bumble BFF. (A massive userbase makes it more likely to find someone nearby)
Nextdoor (Find people in your neighborhood)
Best apps to find friends worldwide
Best for finding an online penpal: Slowly
Best to find someone to chat with: Friended
Best apps based on interest
The best apps for making friends
These apps are all free, simple to use, and have positive reviews. For greater success, try several apps rather than just one or two. Don't be too disheartened if you don't have many good conversations. It may take a while to find someone you connect with.
Here are the best apps for making friends:
---
Best overall
1. Bumble BFF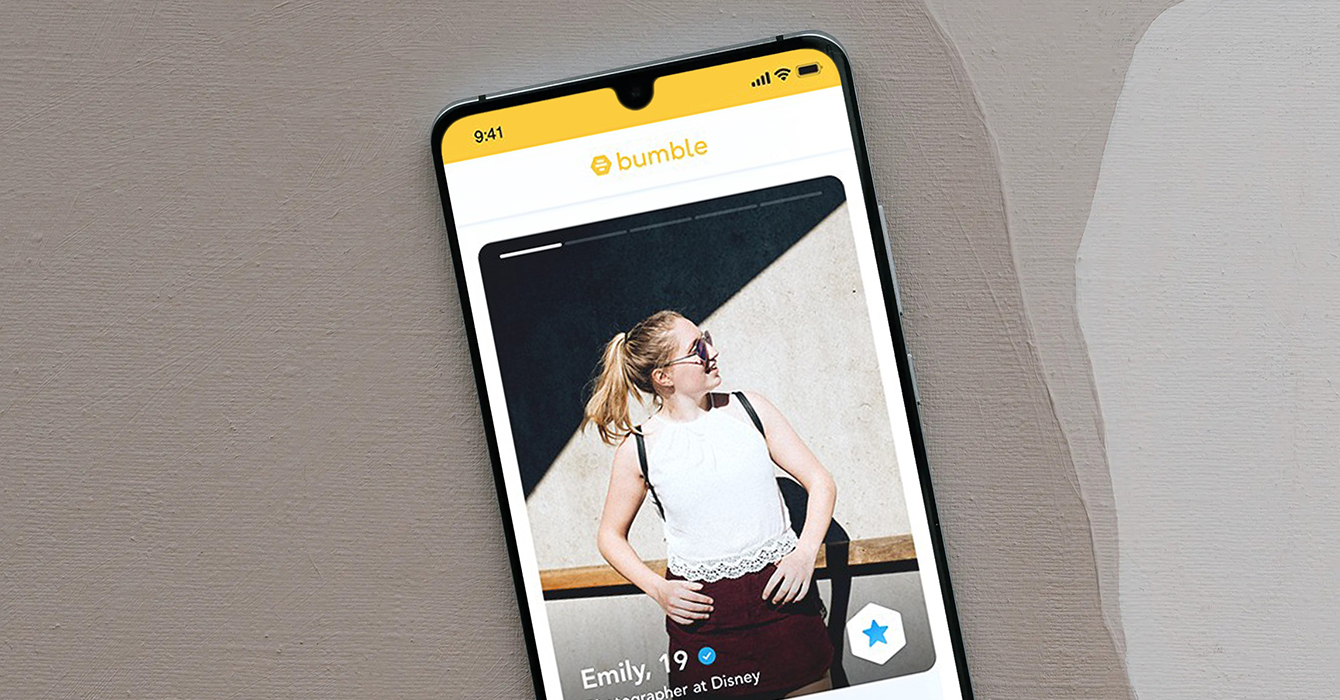 Bumble BFF works like Tinder or the Bumble dating app, but it's for finding friends rather than people to date. The app has a large user base, which gives you a good chance of finding like-minded people. You can also filter other users by interests.
When you join an app like BumbleBFF, write a profile that gives other users a sense of your personality and hobbies. It can also help to mention the type of person you want to meet.
For example, you might write, "Looking for local rock climbing and running buddies" or "I'd love to meet people who want to talk about politics and philosophy." By giving other users a brief overview of what you're looking for, you'll make it easier for them to start a conversation with you.
Total users estimate: Bumble doesn't report how many people use Bumble BFF specifically. The Bumble app (Including dating) has 45M users. If we were to estimate, BFF likely has the most users on the list.
---
Best for finding groups of like-minded people
2. Meetup
Meetup isn't a typical friendship app. However, it's on this list because it's one of the most popular apps and websites for making new friends and professional connections. The app doesn't match you with other users directly or allow you to filter other members' profiles.
Instead, the app helps you find groups (both in person and online) that match your interests. If you can't find any groups that appeal to you, you can set up your own.
Total users estimate: 20 million
---
Best for teens
3. Wink
Like Yobu, this app is for teens. However, more like Bumble, Wink allows you to filter potential friends by swiping left or right on their profiles. You can then message your matches, and if you're willing to verify your identity on your profile, you can also make audio and video calls. If you're stuck for something to say, try the in-app icebreaker games to start fun conversations.
Total users estimate: 8 million
---
Best for finding a friendship-group
4. We3
If you find one-on-one conversations intimidating, you might prefer We3's approach. When you sign up, the app will ask you to fill out in-depth personality questionnaires. Based on your answers, it will then match you with 2 potential friends, and your group can then begin talking to each other.
Total users estimate: 800 000
---
Best for finding an online penpal
5. Slowly
If you like the idea of getting to know someone through letters, try Slowly. When you join, the app matches you with penpals from around the world. You and your matches can get to know each other by sending virtual "letters."
Unlike instant messages or texts, letters don't arrive immediately; the further apart you live, the longer the letters will take to be "delivered." If you prefer to take your time when making online friends, the Slowly app could be a great choice.
Total users estimate: 1.5 million
---
Best to find someone to chat with
6. Friended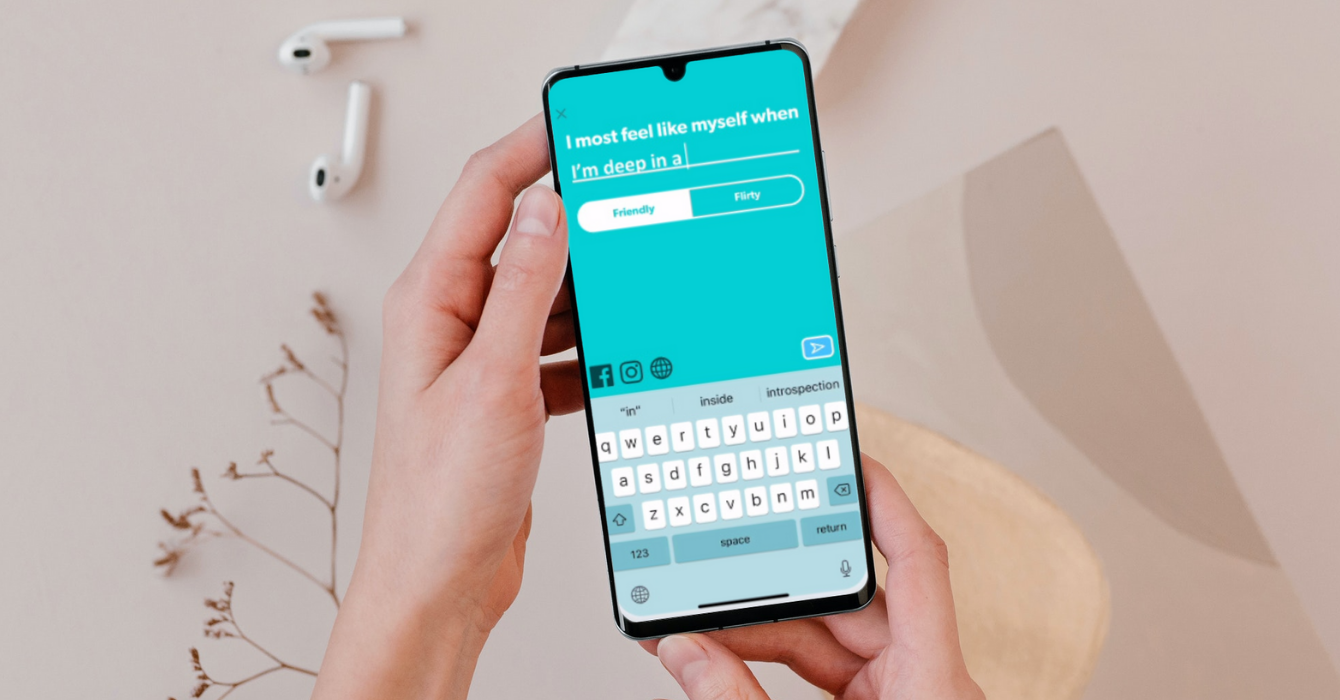 If you want to talk to someone right now, you can try the "friendship on-demand" app Friended. Everyone's on the app for the same reason— they want someone to talk to. It differs from traditional friend-making apps such as Bumble BFF in that it's more about talking to like-minded people than meeting up in real life. OBS: This app is iPhone only.
Total users estimate: 200 000
---
Best to find friends in your neighborhood
7. Nextdoor
Designed for super-local socializing, Nextdoor connects you with people in your neighborhood. You can also use the app to buy and sell items. If you've recently moved to a new area, Nextdoor could help you get to know people nearby that can eventually become friends.
Total users estimate: 15 million
---
Best to find drinking buddies
8. Untappd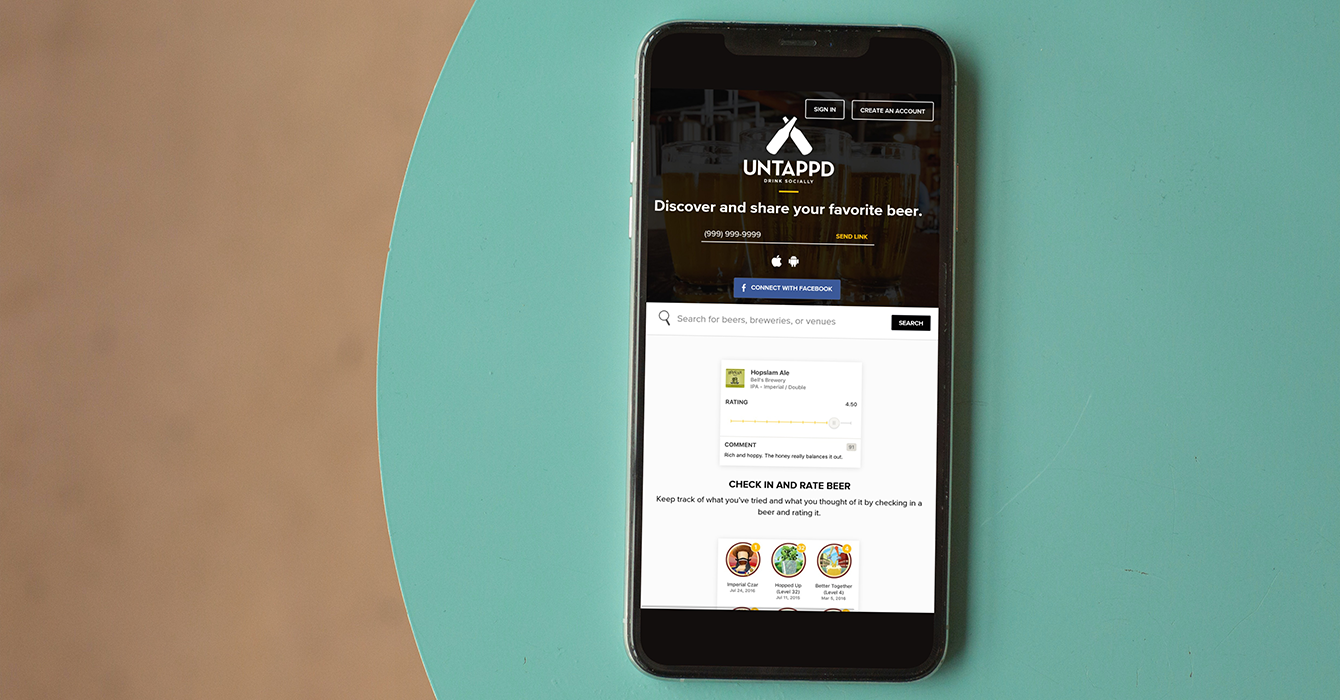 Untappd lets you browse different kinds of beers, nearby bars, and breweries that you could visit. While it has a smaller user base than for example Bumble BFF, there's an advantage to connecting through a mutual interest.
Total users estimate: 1.5 million
---
For mothers and to-be mothers
9. Peanut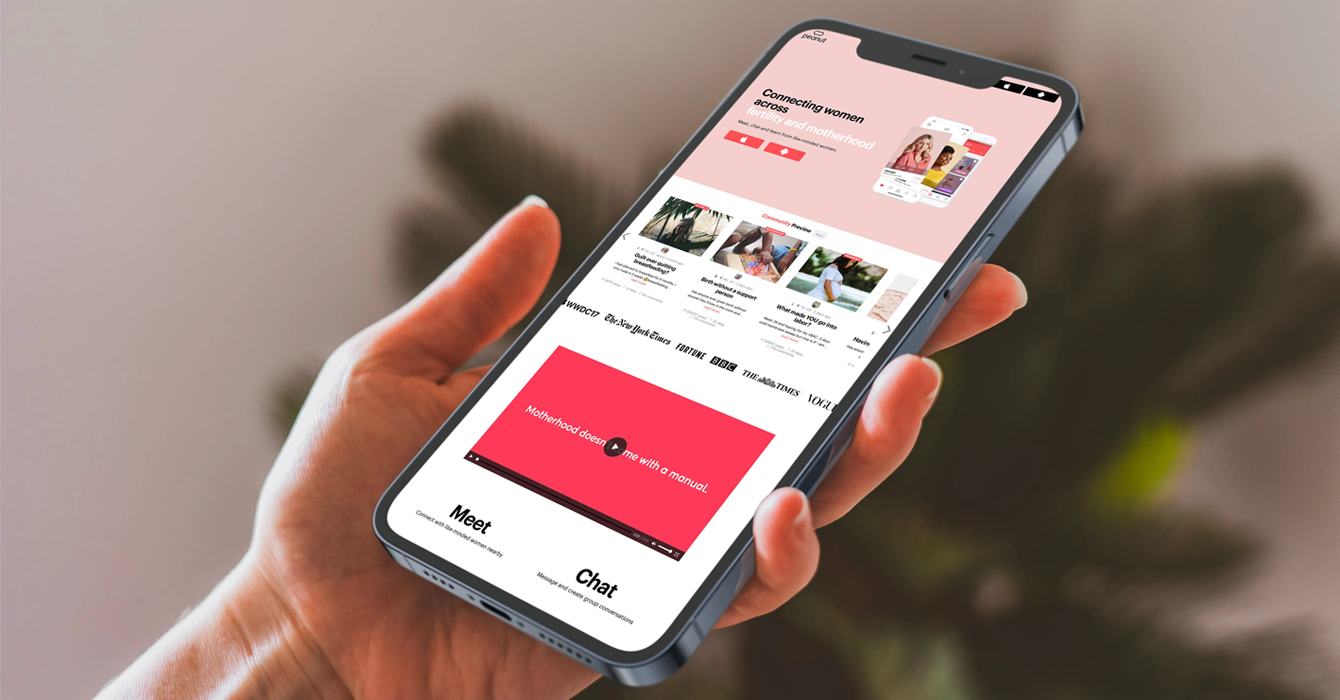 Peanut was originally designed to connect moms and moms-to-be. The app has since expanded its audience to include women who are trying to start a family and those going through menopause. Peanut has a Tinder-like interface, where you swipe left or right on other members. The app has decent reviews. To keep the app a safe space, all members have to provide ID when signing up.
Total users estimate: 1.5 million
---
Best for teens
10. Yubo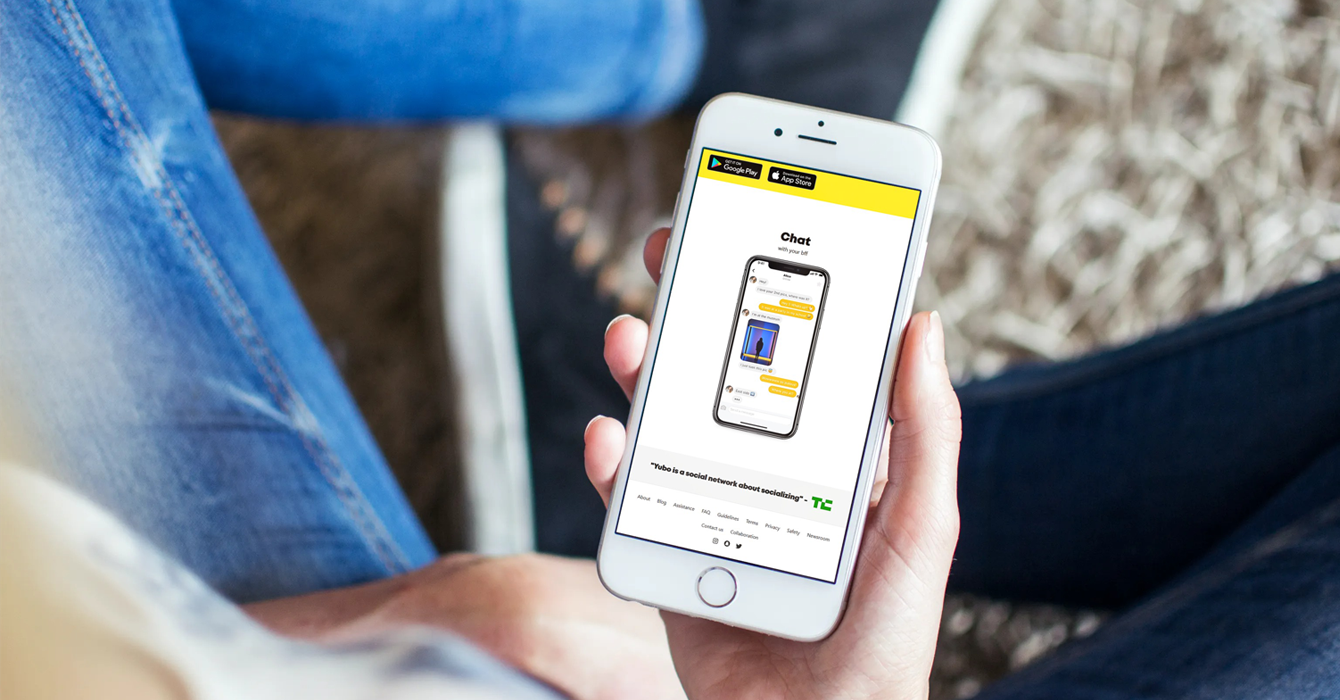 Yubo has two communities: one for teens aged 13-17, and one for adults aged 18 and over. The app allows you to interact with other users via group chats, live streams, games, and video calls. You can also join communities based on shared interests.
There are reports of many users looking for sex. If you run into issues with this, it can be better to use Wink or Bumble BFF where you have to match for someone to be able to contact you.
Total users estimate: 15 million users
---
Best if you use Snapchat
11. Swipr
Swipr is for teens who use Snapchat. It has a great rating and has therefore replaced our previous snapchat recommendation "LMK".
Total users estimate: 1.2 million users
---
Best for widest reach
12. Instagram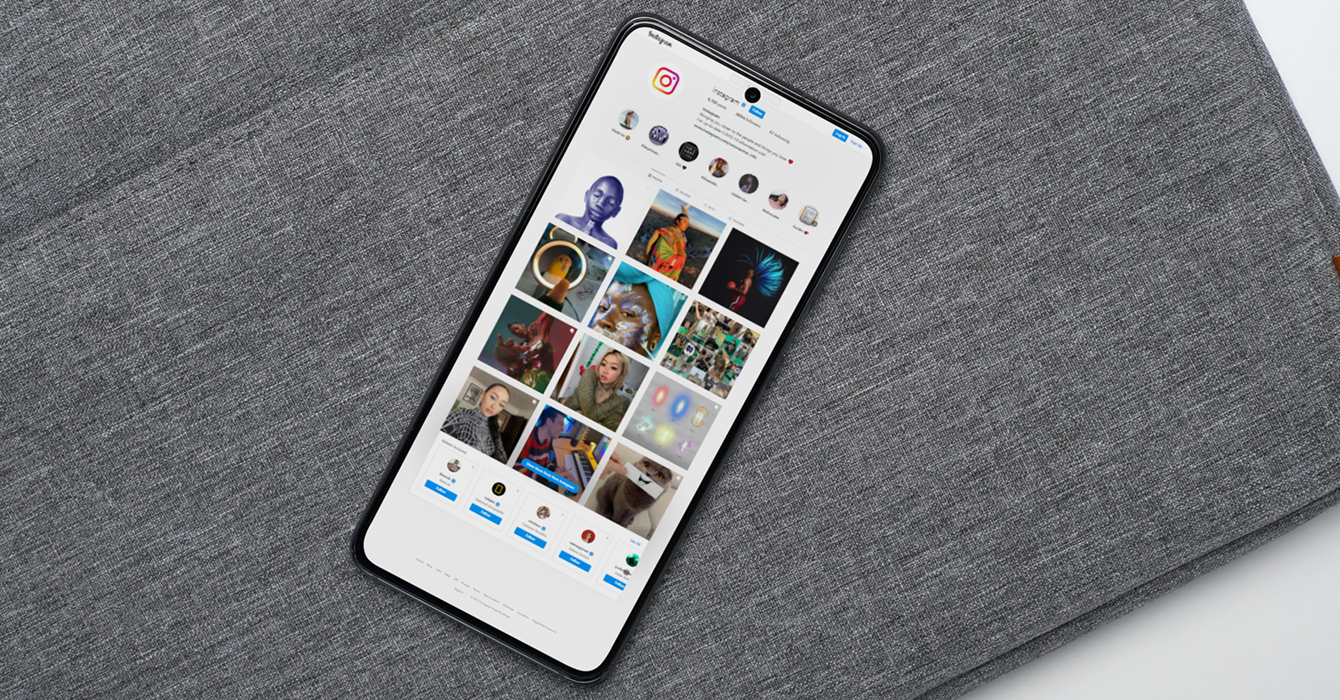 Although it's not marketed as a friend-making app, we decided to add Instagram to this list since it's a great app for finding like-minded people. You can look for tags related to your interests (e.g., #pottery) and search for people in your area to follow. It's natural and 'socially acceptable' to comment under someone's pictures and develop a friendship that way. Yes, it's not a dedicated friendship app, but no other app except for TikTok will give you the same reach.
Users: 1.5 billion
---
If you're comfortable being on camera
13. TikTok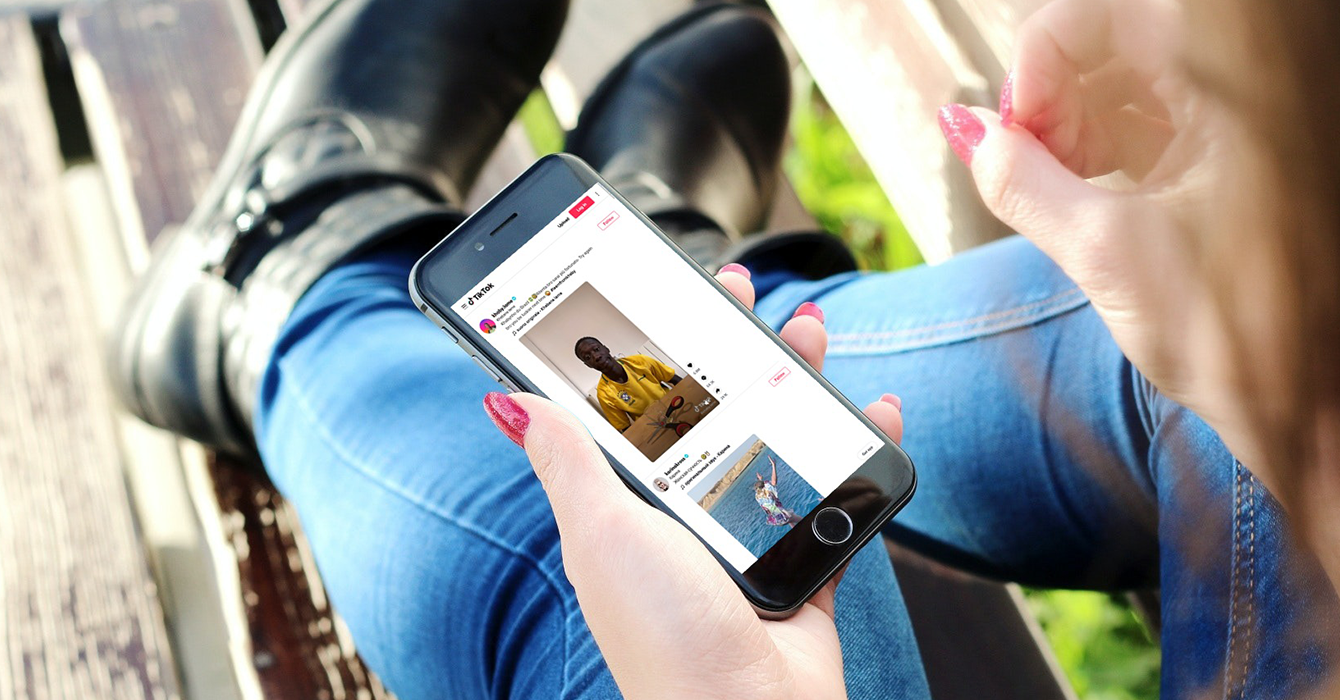 Like Instagram, TikTok isn't primarily a friend-making app, but don't discount developing friendships through commenting on posts of people you like.
Users: 1.5 billion
---
Best for finding communities
14. Discord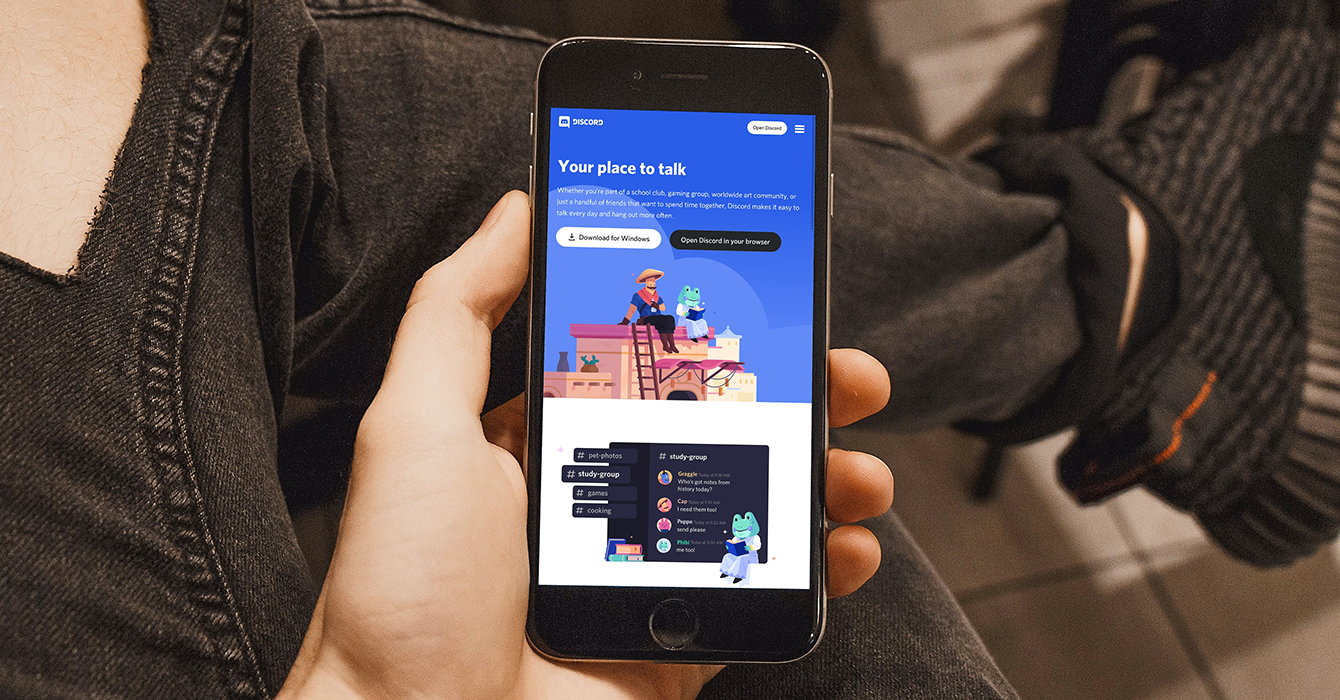 Discord is home to millions of servers where members can gather and form communities. Although the app was originally a favorite among gamers, it now has a more diverse user base. Many of these communities are public, so you'll probably be able to join at least a few that match your interests. When you find people you click with, you can get to know them over text, audio, or video chat. You can find servers related to your interest here.
Users: 300 million
---
Best for gamers:
15. Twitch
Twitch is a video streaming app that's particularly popular with gamers, but some channels cover different interests, including art, design, and music. You can chat with other users in public chats or via direct messages while you watch. If you find it difficult to keep an online conversation going, Twitch might be a great choice because you can always talk about what you're watching.
Users: 140 million
An alternative to Yubo
16. Hoop
Hoop is another app for teens, similar to Yubo. It has decent reviews, but like Yubo seems plagued with users looking for sex.
Estimated users: 10 million
---
Other ways to make friends online
You can also make friends online by joining online communities, such as forums. These places aren't designed specifically for making friends, but they can be just as effective for getting to know new people. For example, you could look for friends on subreddits and Facebook interest groups.
There are also websites specifically designed for making friends that are worth a try.
Apps and sites we don't recommend
These apps are sometimes mentioned in other articles on how to make friends online. However, we don't recommend them because they either have too few users, are frequently misused, have lots of bad reviews, or were originally designed for purposes other than making friends, such as professional networking.
Skout: From reviews, it seems that this app is often used inappropriately, and the screenshots used to promote the app seem to suggest it's geared more toward dating than making friends.
Atleto.com: This app is often recommended by other guides, but it has many poor reviews.
PawDate: A similar concept to Barkhappy, but it has very few users.
BarkHappy: Finding like-minded dog owners. Too few users.
Patook: Declining in popularity with a smaller user-base than competing apps.
Hey! VINA: Too few users and non-functional app.
LMK: Make new friends: Aggressive monetization, buggy, are better alternatives that do the same thing, such as Yubo.
Kippo: Non-functional app.
Wizapp: Too few users.
MeetMe: Lots of bots, user base seems to be in decline.
FriendFinder: Small userbase
Ablo: Recommended by several large sites, but is discontinued.