There are many apps and websites for making new friends, but which are the best? In this list, we're going through them and their pros and cons. We only cover apps for making platonic friends.
For tips on how to make new friends, see our guides on how to make friends and how to make friends online.
Sections
The best apps for making friends
1. Bumble BFF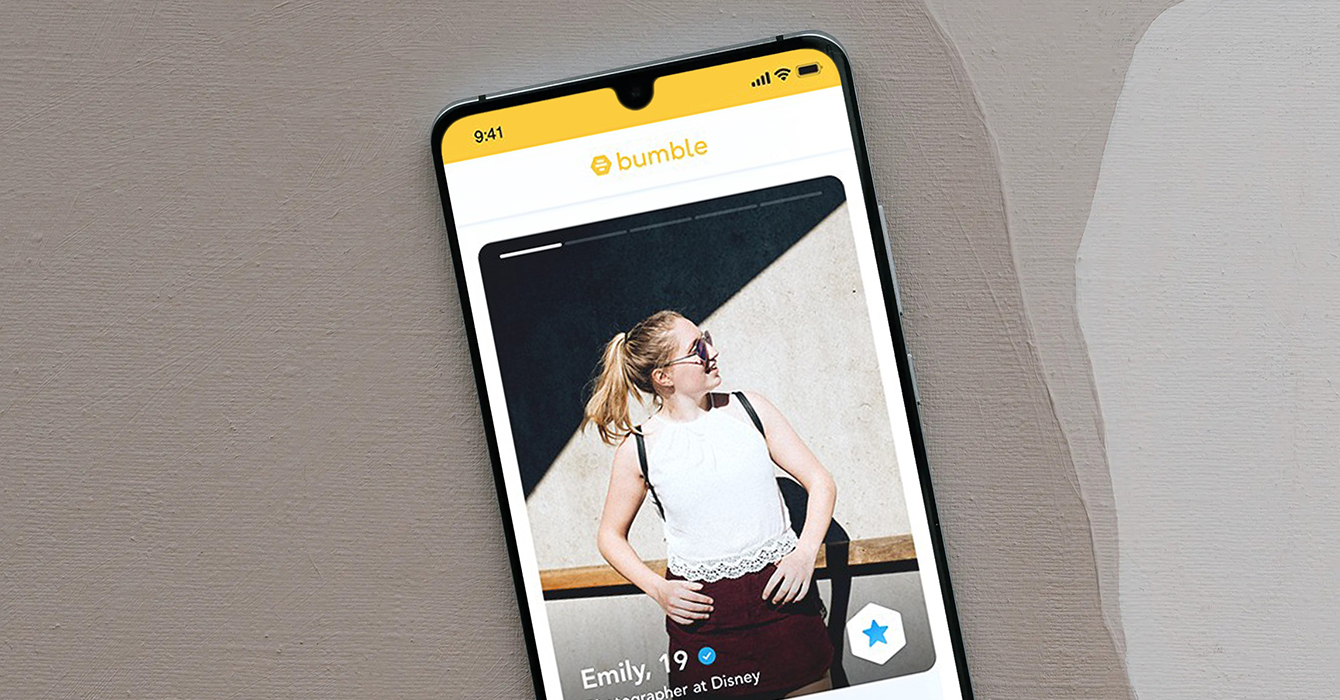 Our top pick – Bumble BFF works like Tinder or "ordinary" bumble, but for making friends. I've used this app myself in New York City and was surprised at how well it works. However, I can't speak for its effectiveness in smaller cities. When you sign up, write a comprehensive profile about yourself and what your interests are so that people can paint a picture of you.
Why we think it's good – A large user base makes it more likely to find someone like-minded.
Drawbacks – Not as good for getting to know lots of different people. You'll find many more people on Meetup who you'd never find on the app. This is a great complement to Meetup, however. Another drawback is that you (at the time of this writing) can't filter for interests. This app's focus is to meet up in real life. Friended is our recommendation if you're more interested in developing an online friendship with someone.
2. Friended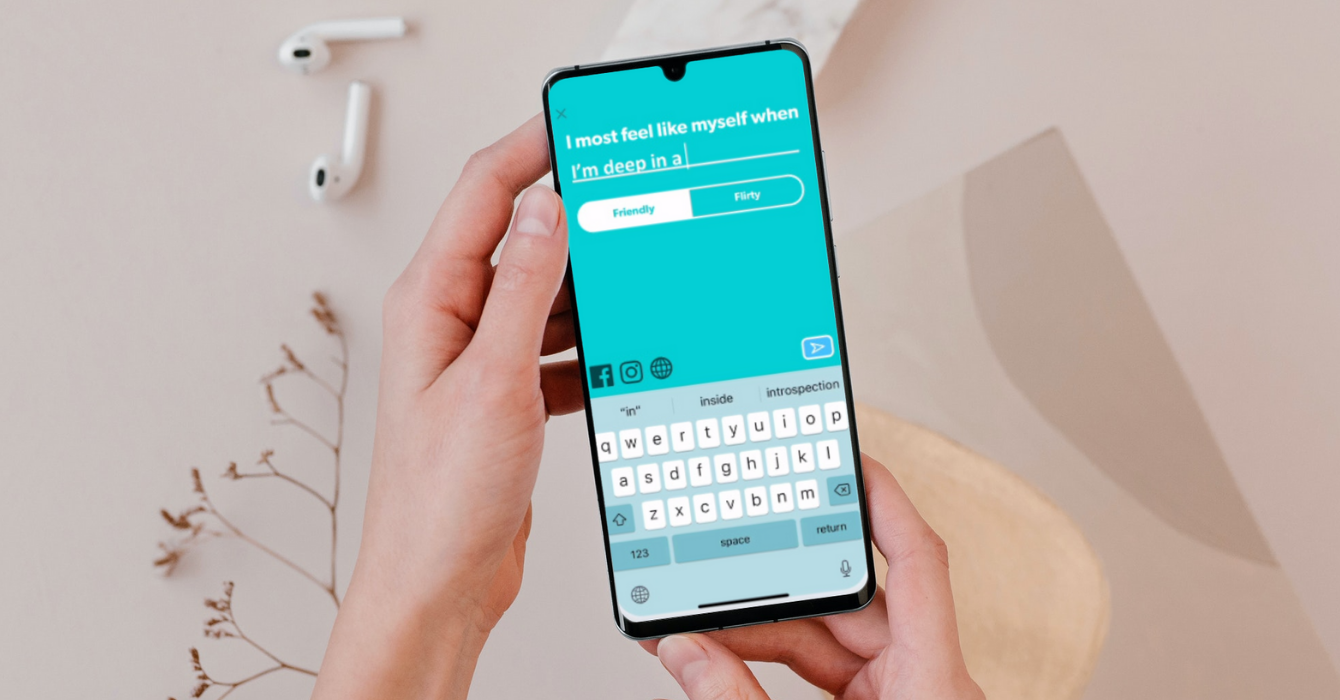 The best app if you're looking for someone to talk to – If you want to talk to someone right now, you can try the "friendship on-demand" app Friended. (Only for iPhone.)
Why we think it's good – Everyone's here for the same reason – to have someone to talk to. It differs from traditional friend-making apps such as Bumble BFF in that it's more about talking to like-minded people than meeting up in real life.
Drawbacks – This app isn't as focused on meeting up with people in real life as the other apps are. If real-life friendship is your only goal, go with one of the other apps in this list.
3. Nextdoor
The best app for super-local socializing – Nextdoor.com lets you interact with people in your neighborhood. The app is for staying up to date with the latest super-local news, but also to buy, sell, and connect with others. This is a well-reviewed app with a large user-base.
Why we think it's good – This is the most well-used app to use to find people nearby.
Drawbacks – You will not have the same reach and selection of people as for example Meetup.com or Bumble BFF.
4. Patook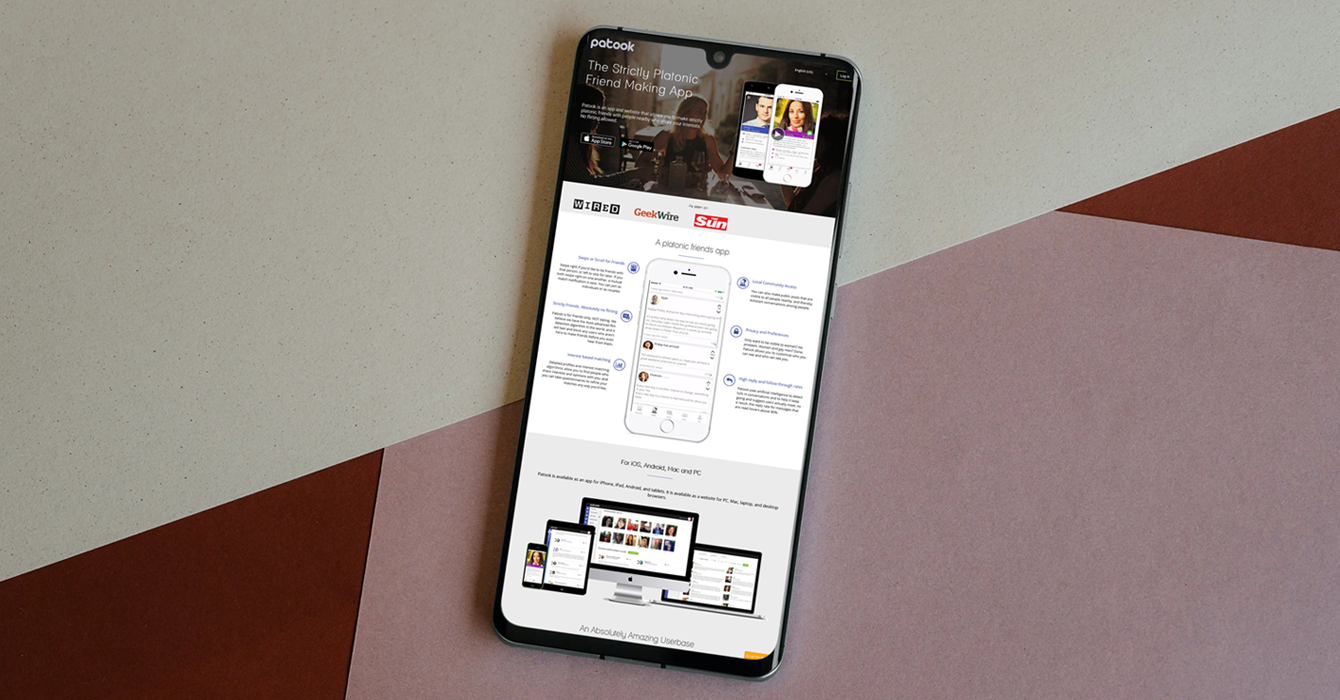 Patook.com is our top pick for making friends based on your interests. It's against the terms of service to flirt, so people who try to use the app for hookups get banned automatically. It also has an option for couples to befriend other couples. The app has a large user base and great reviews. However, the reviews have dwindled the last couple of months. You can try it in combination with BumbleBFF and see which one gives you the best results.
Why we think it's good – Good for making friends specifically based on mutual interests.
Drawbacks – It doesn't have the same user base as Bumble BFF. We recommend using it in combination with Bumble BFF
5. Untappd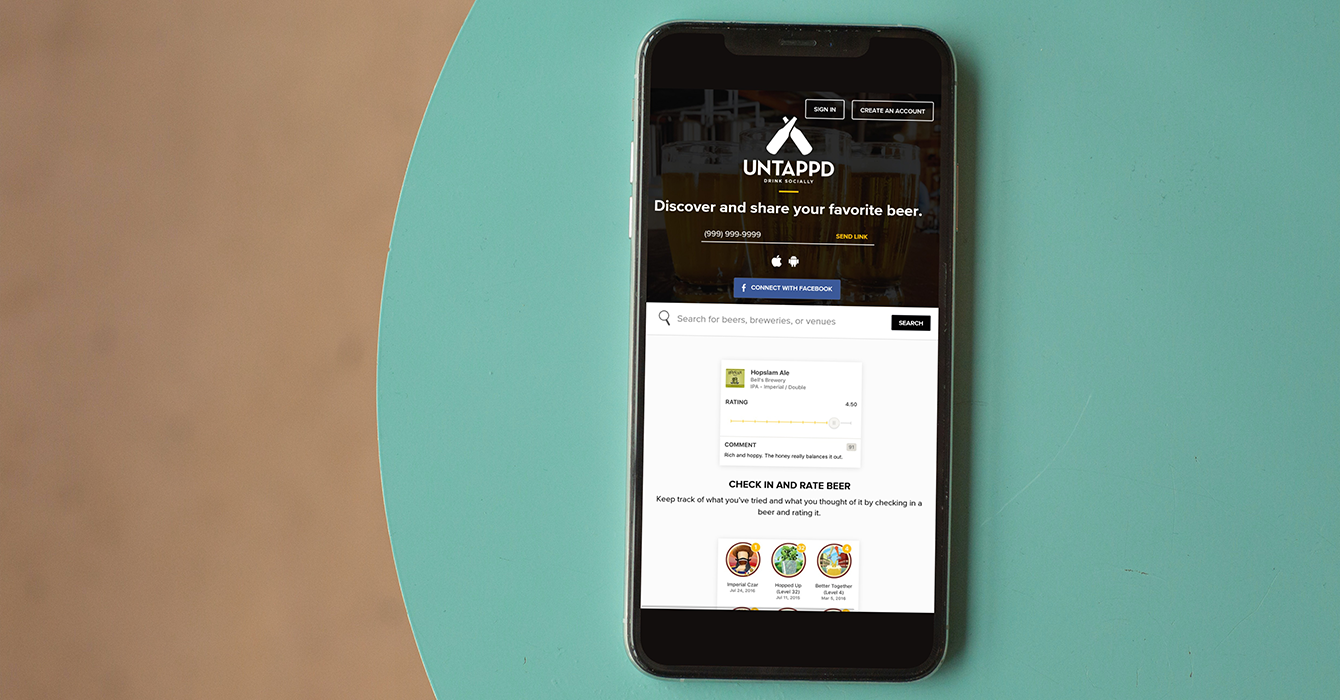 For drinkers – Untappd is a popular app that lets you browse tons of different kinds of beers, nearby bars and breweries that you could visit. The app's slogan is "drink socially", and it describes perfectly what it sets out to do: connect you with people while letting you discover, review and share the local brew.
6. Hey! VINA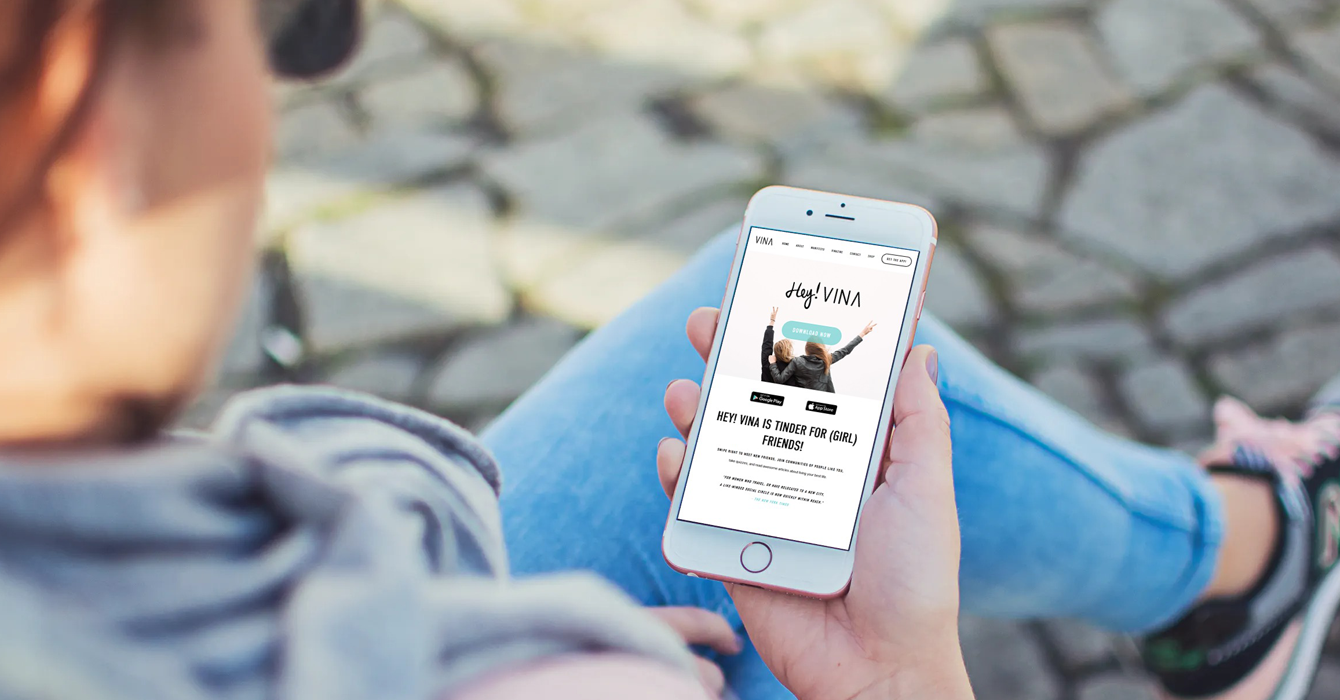 For women – Heyvina.com is an app for women to make friends with local women. Like Tinder, you swipe left and right. It has personality quizzes and questions you can take that add to your profile and you can also link your Instagram if you want. You can see more about other people than just a couple of photos and a bio. You need to connect it to Facebook as a security measure.
7. Peanut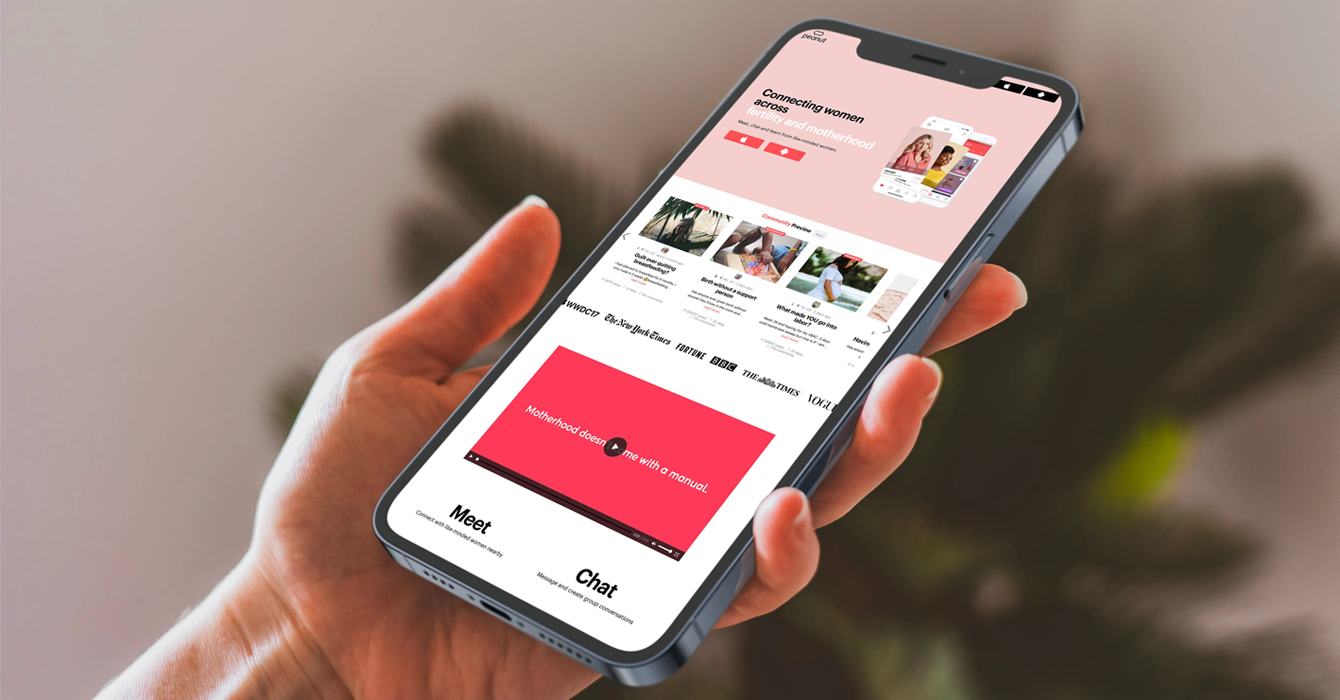 For mothers – Peanut is aimed at moms to befriend other moms. You swipe like on Tinder. The app has decent reviews.
8. Yubo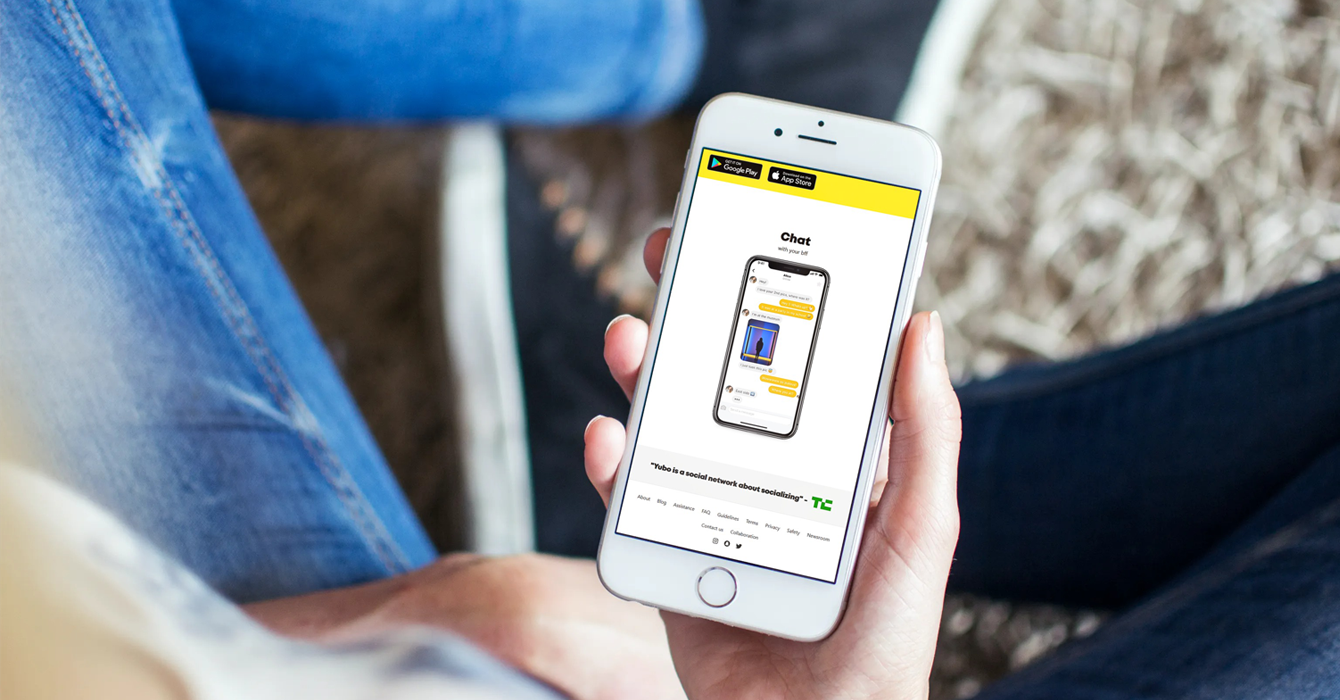 For teenagers – Yubo is aimed at teenagers who want to make new friends and it has an impressive 20 million members. The reviews are overall positive even though some think that the functionality is too basic.
9. BarkHappy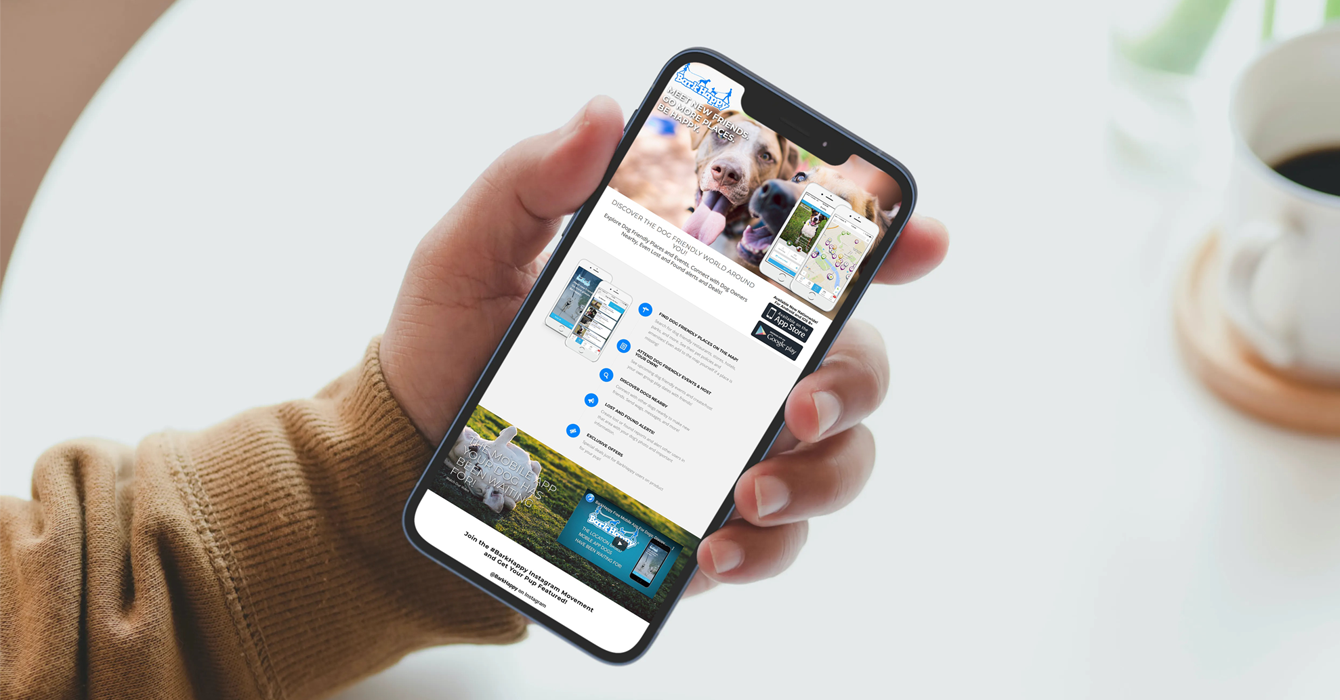 For dog-owners – While the app looks gimmicky, it's reported to work well. It let's you browse other people's and their dogs' profiles, set up meetings, and attend events.
10. Instagram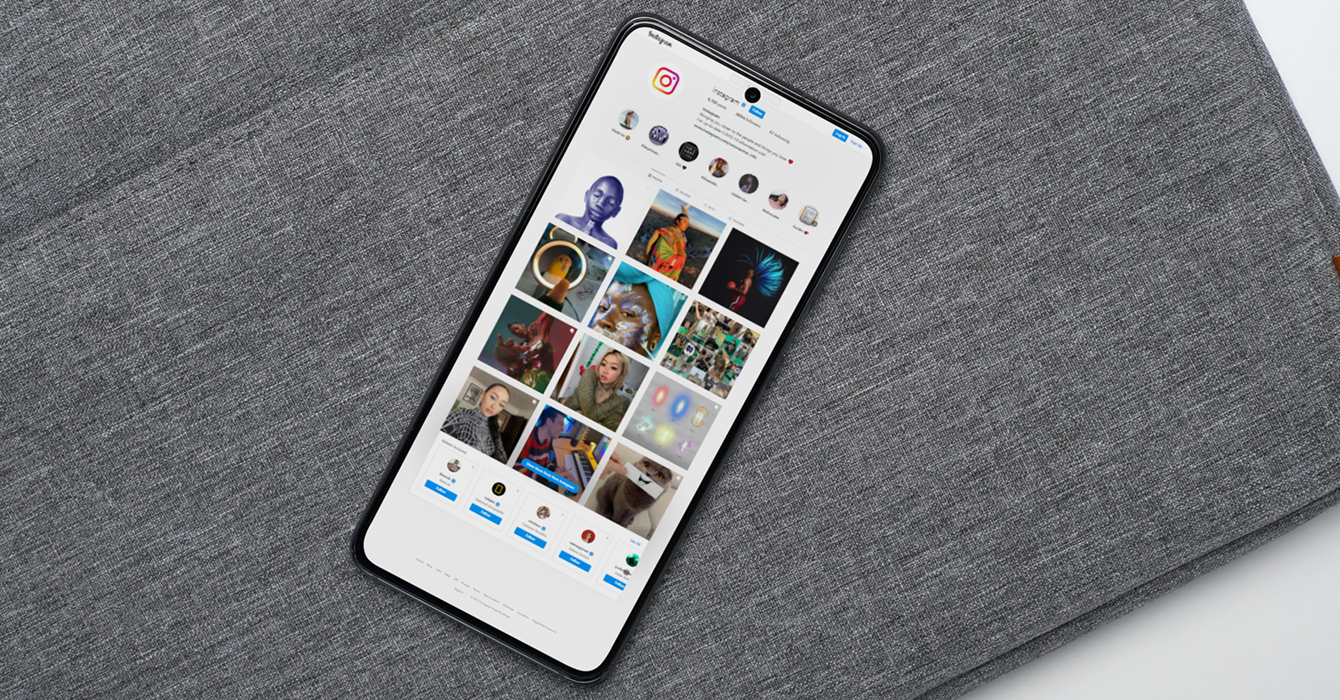 We decided to add Instagram to this list since it's a great app to find like-minded people. You can look for tags related to your interests (Say #pottery) and search for people in your area to follow. If you get a good impression out of someone, ask if they want to meet up one day and talk more about your mutual interest.
11. TikTok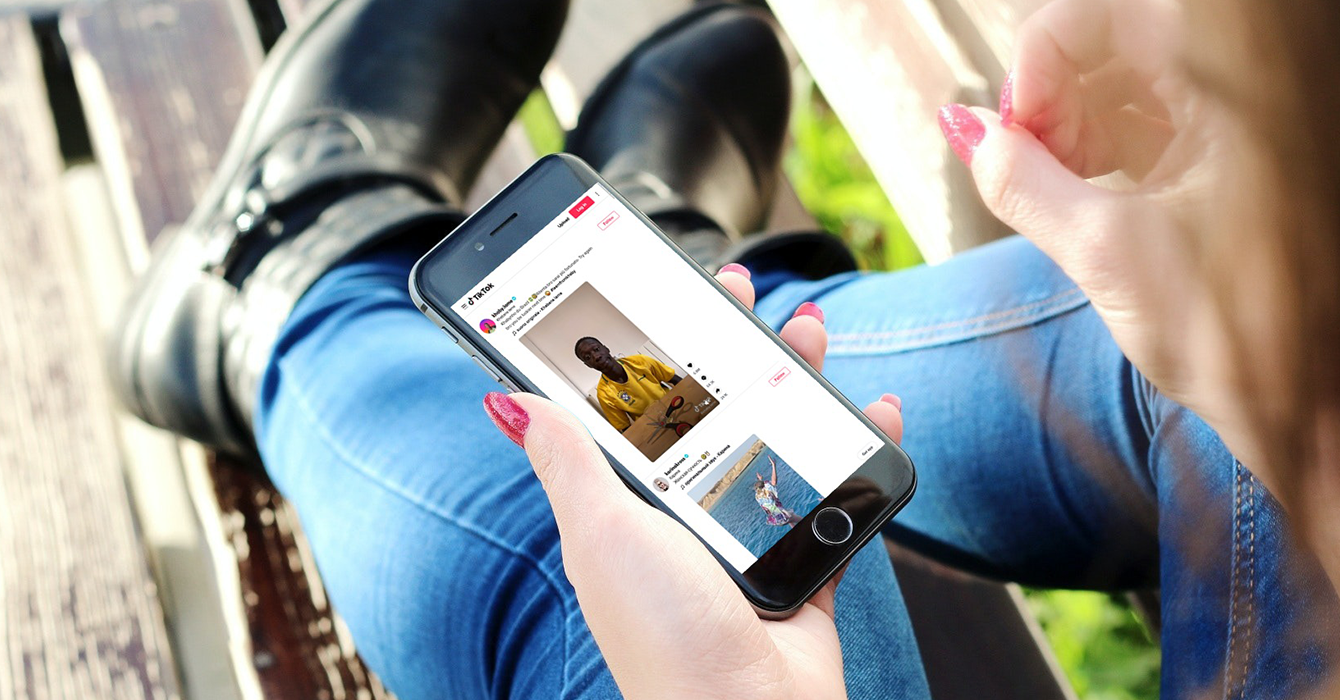 Similarly to Instagram, TikTok isn't designed for making friends, but it can still provide a decent platform for meeting like-minded people. Following and communicating with other users can help you build relationships similar to on Instagram.
12. Discord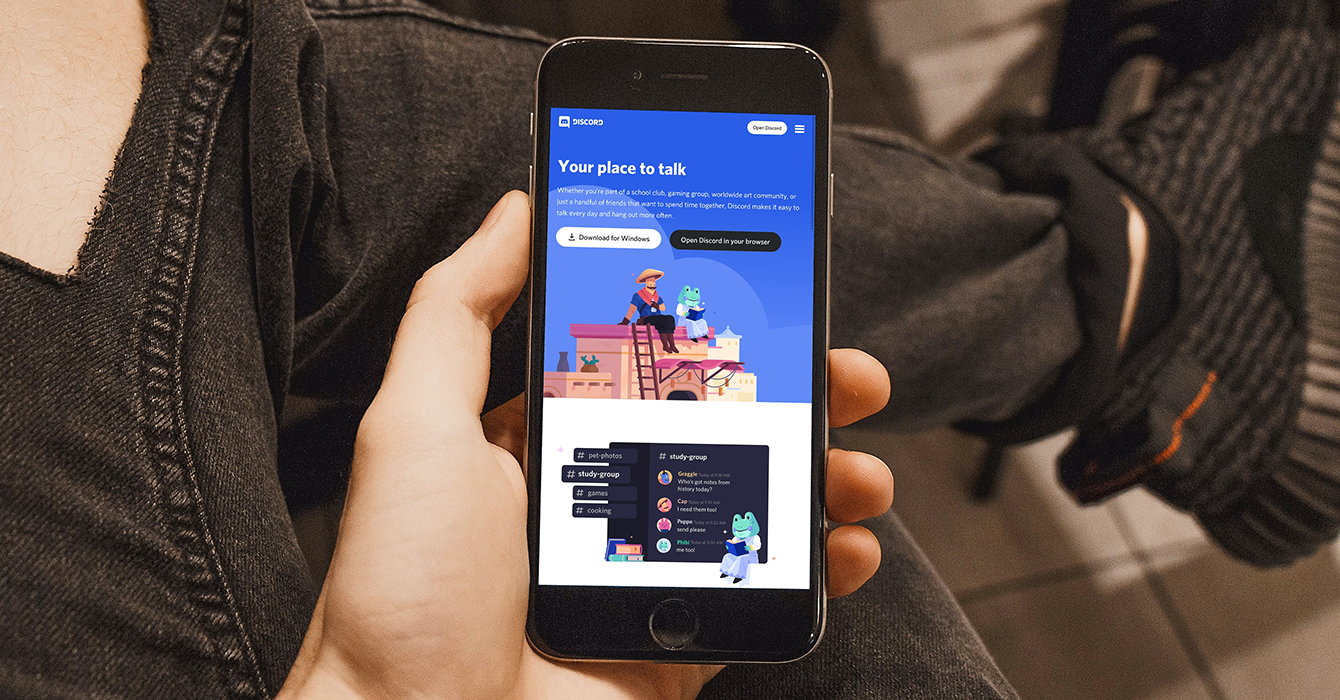 As with Instagram and TikTok, Discord is what you make of it in terms of making friends. Try joining one of the servers themed with something you're interested in, and get some new acquaintances through a shared interest. You can find servers related to your interest here.
The best websites for making friends
1. Meetup.com
Here, you'll find meetups in your area. Meetup.com isn't explicitly for making friends, but it's a great way to find like-minded people who can turn into friends down the road. Tips: look specifically for recurring events. Those are the ones where you get a chance to get to know people over time.
Why we think it's good – Good for meeting many new people with similar interests in a group setting.
Drawbacks – Not as good for getting to know people in-depth. Most events are one-off, and here it's rare to meet people there that turn into friends. However, if you go to recurring meetups where you meet the same people regularly, you develop your relationships with them.
2. Reddit.com
Reddit is one of the world's largest online communities and subreddits are subforums around specific topics. Read the rules for each subreddit and introduce yourself, or browse other's listings.
Many people here are looking for all kinds of meetups, both group, and one-on-one. If you're making a post, write a little bit about your personality and what kind of person you're looking to meet.
Why we think it's good – These subreddits are great for posting an event where you want several people to show up. To post a similar event on Meetup.com, you'd have to pay. Also, Meetup.com doesn't have the same explicit focus on making friends as these subreddits have.
If you want to attend a meetup that someone's posted, you can check people's posting history before meeting up to help paint a picture of them.
Drawbacks – If you have a niche event, you have better luck using Meetup.com as they have a larger reach. It's less convenient than Bumble BFF as you have to read many posts to see which ones are in your area.
Check out r/Meetup and r/MakeNewFriendsHere.
3. EventBrite.com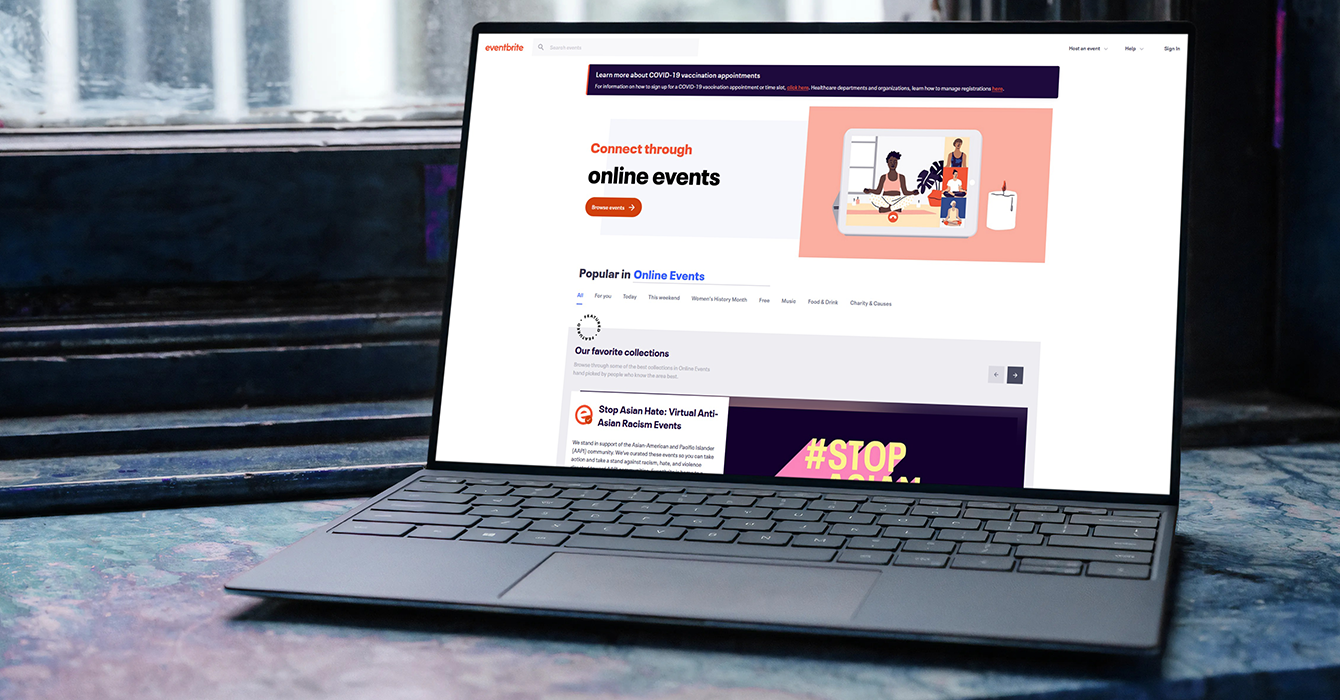 Meetup.com's little sister is a great addition to Meetup.com Eventbrite is more event-based while Meetup is more group-based.
4. Facebook.com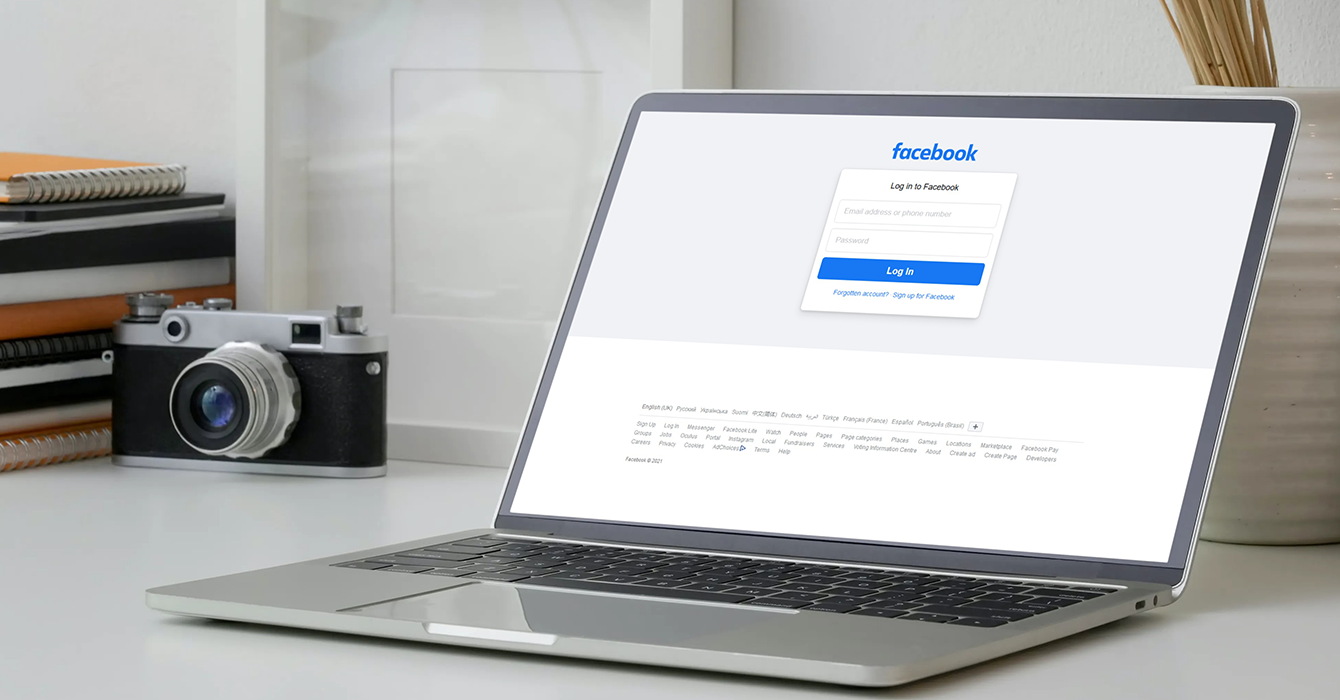 Hidden in plain sight, you can use Facebook to find groups related to your interests. Even though we tend to see Facebook as a tool to interact with existing friends, it's powerful for finding new friends since the user-base is so massive. Search for groups related to your interests in your area. Be active in these groups and interact with people. If you connect with someone, ask if they want to meet up in real life.
5. Yelp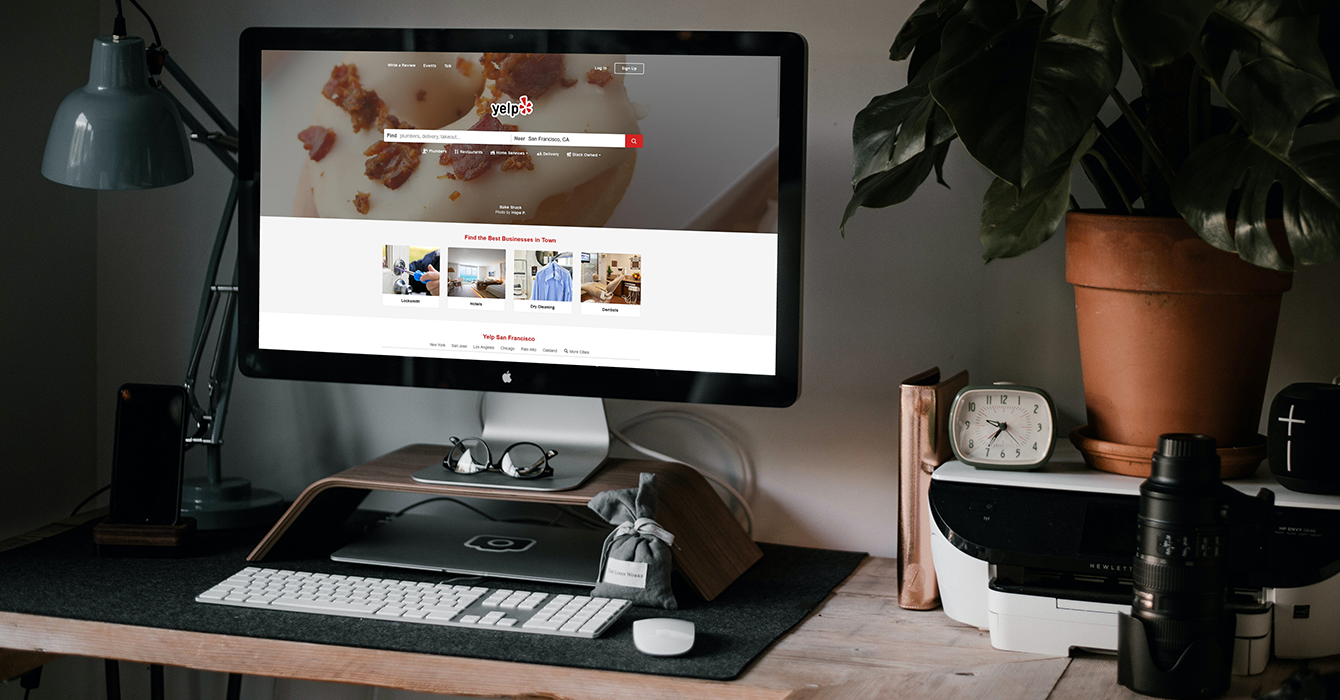 You can use Yelp to make friends by seeking out and attending local events. There are officially organized Elite Events, but you need to have a subscription (or someone with a subscription who's willing to bring you along as a guest) to attend those. There are also unofficial events which any user can take part in.  In addition to this, there is a chat and a forum which you can use to connect with people.
6. Couchsurfing.com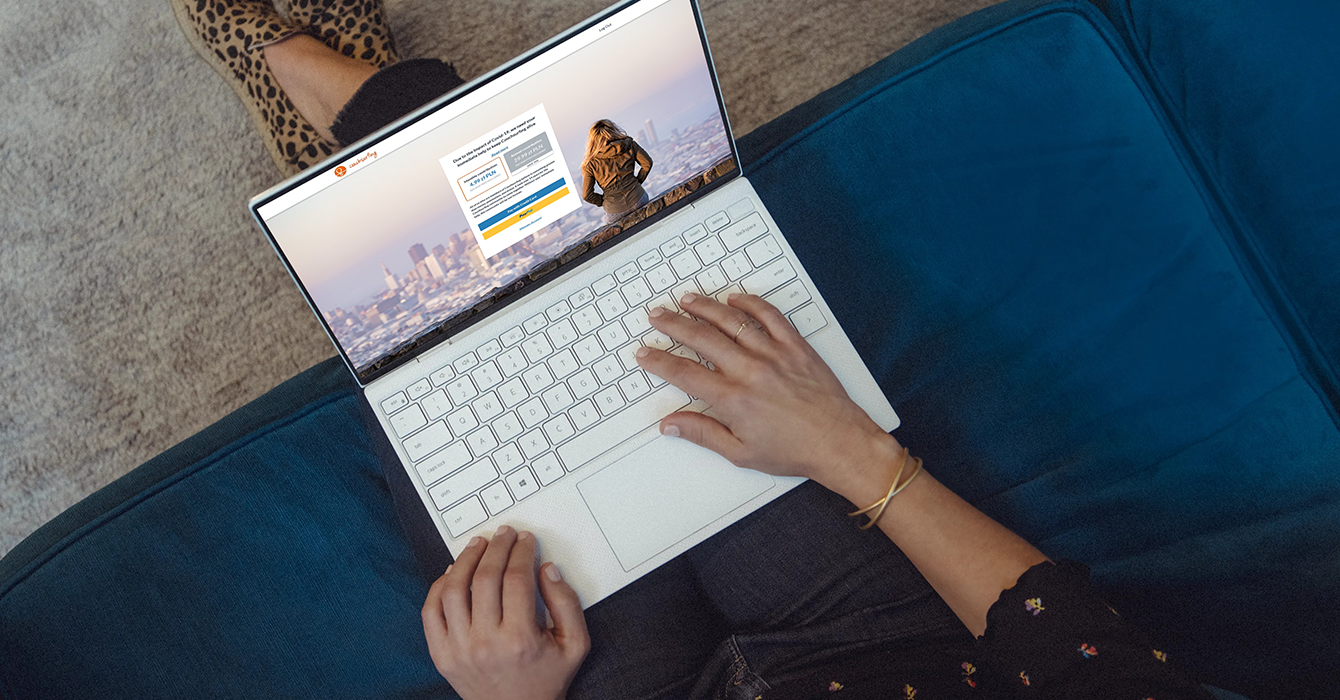 Couchsurfing started off as a hospitality service where you can host people or "couch surf" for free when traveling. This has since grown into a community that has different types of meetups. Many people have detailed profiles, so it's easy to meet many interesting people.
Why we think it's good – Good for meeting many new people with different backgrounds. Hosting gives you a great opportunity to spend time with people you might not hang out with otherwise.
Drawbacks – It's not a friendship-making app at its core, so most people don't use it to build lifelong connections, but rather to have an experience. Hosting and surfing aren't great for meeting people that you see regularly because of the traveling aspect. Local meetups that aren't focused on the travelling aspect work a lot better for that. In addition to that, in the May of 2020 CS became accessible only to people who pay for a monthly or a yearly subscription, likely causing a drop in popularity.
7. GirlfriendSocial.com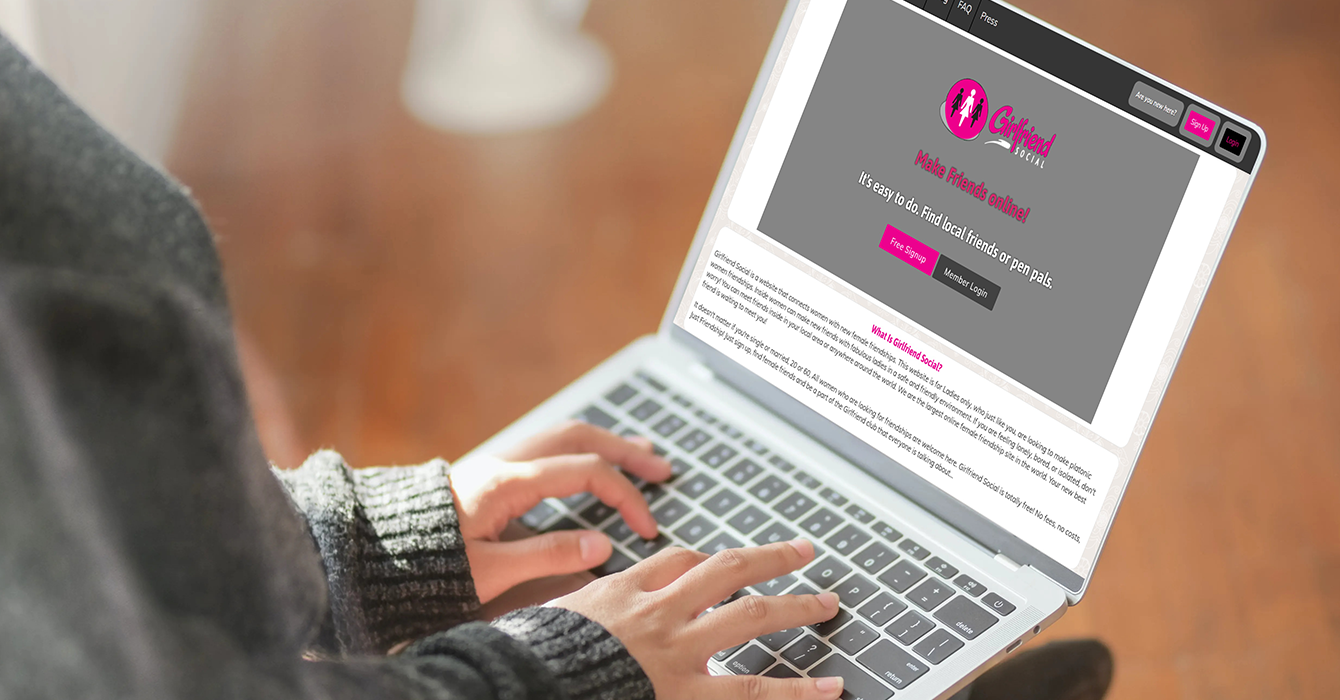 For women – Girlfriend social has the same target audience as Vina, but is a website rather than an app that looks dated. Try out Vina first.
8. Interpals.net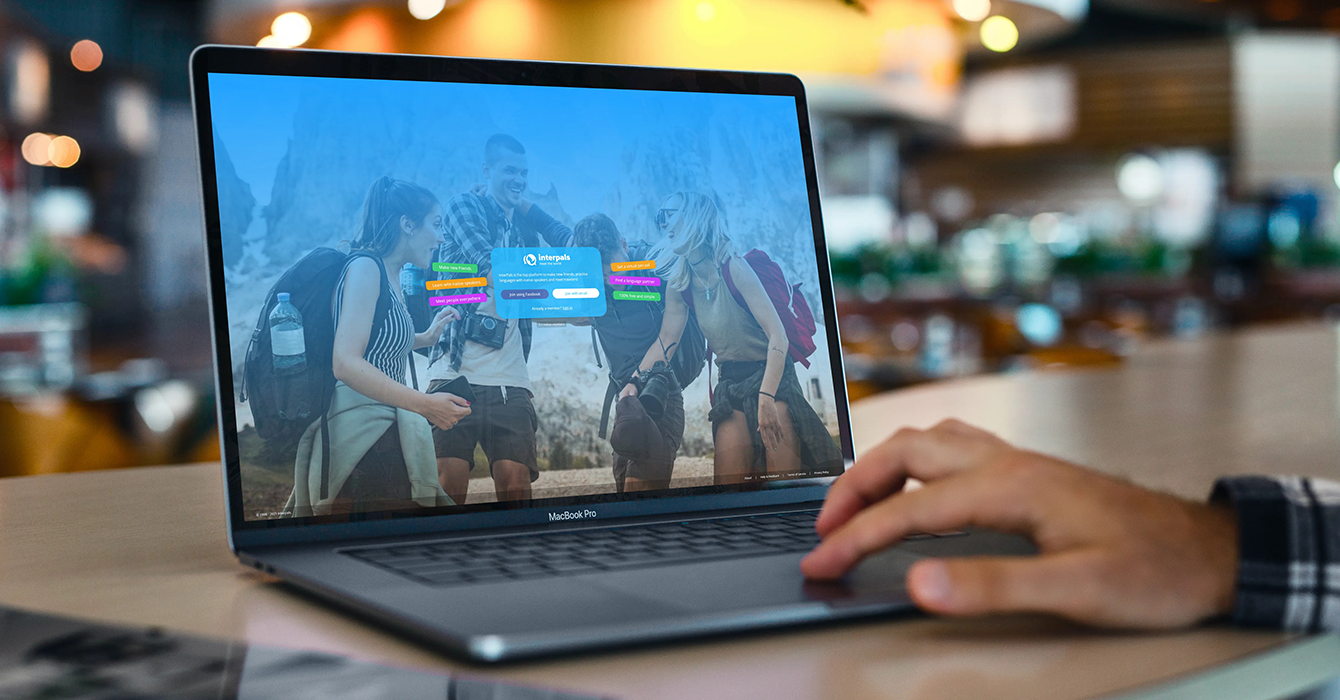 Interpals connects people who want to make friends and learn a new language at the same time. The app being buggy puts it further down on our list.
9. Active.com
For fitness-minded – You can find sports-activities close to you. It's worthy to try it out – but when I've tried it, I've found few results and resorted to Meetup.com instead.
Other ways to make friends online
You can also make friends online by joining general online communities such as forums, servers, and messaging channels. These places aren't designed specifically for making friends, but they can be just as effective for getting to know new people.
Some examples are:
Subreddits (That aren't specifically for making friends but regarding any interest)
Game servers
Facebook interest groups
See our main guide on how to make friends online.
Apps and sites we don't recommend
We cover the apps below for your reference, but we don't recommend them because they either have too few users, are reported to not work, are focused on business networking or dating, or are reported to be used inappropriately.
Kik – Fairly popular, but has an overabundance of ads.
We3 – Reported to have some bug issues. Varying reviews can still make it worth a try.
Pawdates – Similar idea to Barkhappy, not as popular.
Girl Crew – Few users.
Badoo.com – Mainly a dating website.
REAL U – Doesn't have many users.
RendezWho – More of a game than an app for making friends.
Shapr – An app like tinder, but for networking/making friends. Since the last update, you have to pay to specify your location.
Friender – Few users and reported to have technical issues.
NotForDating.com – Works as a "dating website", but for making friends. Few users.
Meet My Dog – Same concept as BarkHappy, but not as well executed or popular.
Hater – The concept is that you'll find people who hate the same things as you do. Mixed reviews on success for actually making friends.
Tinder – For dating.
OkCupid.com – Mainly a dating website; many people who claim to only look for friendship are actually looking for partners.
Pof.com – Mainly for dating.
Meetme.com – Mainly for dating.
Skout – Frequent reports of being used inappropriately.
Craigslist – Frequent reports of being used inappropriately.
Atleto.com – We mention this app here since it's often recommended by other guides. But it seems to no longer be in use.
ZINGR – Has a high ratio of bad reviews.
Friendmatch.com – Doesn't seem to have many users and looks very dated.
Internations.org – Bad reviews, many mentioning questionable subscription and money charging practices.
Coupleslist.com – A website designed for making dates for couples. Very dated, not many users.
Kupple.com – The same idea and problems as Couplelist.