Spending time with yourself is an opportunity for growth and exploration. There's no need to wait for someone to join and there are plenty of fulfilling things you can do on your own.
From the comfort of your home to an outdoor adventure, below is a list of fun things to do with you as your friend. If you feel lonely, I'd also like to recommend our guide on how to make friends if you have none.
Sections
Rearrange Your Furniture
There's something about rearranging even the tiniest of things that can make your house look fresh and new. Switch it up a bit and try changing the direction of your couch or the location of your bed. See if your bedside table looks nicer on the other side or if the plant on your windowsill suits your bookshelf better. Try Pinterest, Blog Lovin and The inspired Room to spark some décor ideas.
Cook Yourself something New and Delicious
We put in a lot of effort when cooking for others and tend to forget how great it is to spoil ourselves even without someone to share the meal with. Think of something you ate at a restaurant and try making it on your own, or explore a new cuisine you're not so familiar with. There are plenty of cooking blogs to check out! Try Don't Go Bacon My Heart, Love and Lemons and Smitten Kitchen. If you're feeling a bit lonely, try putting on a podcast to hear in the background while you're preparing the food.
Read
Books have the ability to move us through space and time. The characters become our friends and the setting our home. If you're not into fiction there are countless of non-fiction books that will amaze you with new ideas and thoughts. The options are endless when it comes to books. Try scrolling through Book Depository and Goodreads for book inspirations and go to Z-Library to find free books online.
Start a Garden
You don't necessarily need a backyard or a balcony to grow plants. Many thrive in enclosed spaces and add a vibrant touch to your home. Experiment with different plants, from flowers to cherry tomatoes and herbs. Having something to tend to and watch grow is an exciting process. Look into Journey with Jill and A Way to Garden for some useful tips.
Listen to Music
Make yourself comfortable and dive into some music you've been wanting to listen to. Listening to a full album is like embarking on a journey along with the artist! There are various platforms to find what suits your mood. Try Spotify, Apple Music, Soundcloud, YouTube, Tidal and Deezer.
DIY (Do it Yourself) Projects
Get creative! DIY crafts can be made for free out of different things you have sitting around your house. Before you rush to buy a lamp or new coasters, look up ways to make it yourself. Here are some great blogs to follow: The Spruce Crafts, Paper & Stitch and Home Made Modern.
Meditate
Instead of filling the gaps of boredom and loneliness with your phone, try to just sit and breathe. You might feel a bit of resistance at first but as you ease in to it you'll begin to feel a sense of space and calmness, something that cannot be achieved through the noise of social media. The benefits of meditation are numerous, from pain reduction[1] to enhanced creativity[2].
If you're new to the practice, begin with a short 10-minute session and build it up from there. Try downloading apps like Headspace or Waking Up by Sam Harris.
Create Your Own Videos
Apps for your computer such as Windows Movie Maker or websites like Animoto and Biteable offer free and easy services to those interested in creating videos. If there's a series you enjoyed watching, try making a collaboration of scenes from it with some background music. You can also film yourself cooking or painting and create "how-to" videos to share online.
Go for a Run
It can be a simple jog around the park or a longer run in places you haven't explored before. Either way, running is a fantastic idea for when you're feeling a bit stuck, want to move your body, and need some change of scenery. Using apps like Nike Run Club and Pacer to monitor your distance and time can encourage you to stick with it and make progress.
Cycling
Cycling involves riding your way through endless lanes while breathing fresh air and strengthening your body. You can join a cycling group or make it a solo activity. Inspiring books on cycling include Magic Spanner and The Man who Cycled the World.
Explore the City
We all know how much fun being a tourist is! We patiently explore and pay attention to the little things that cross our way. Try to get into that frame of mind but in your own area. Walk through streets you haven't been to yet or take a train to a nearby town. Walk slowly and take notice of shops you may have rushed past before or a new tree that's been recently planted.
Indulge in Fancy Bakeries
Try out a fancy bite-size dessert which never seems like the right time to try. Appreciate the little details and the care that has been put into making it. Pair it with a cup of coffee and something to read or simply "people-watch" as they come and go.
Go to the Beach
The beach is a beautiful place for sunsets, sunrise, and any time in between. Many people go to the beach alone, it's the view that captivates us all. Take an easy stroll on the shore or if it's available for you, bring a surfboard or a yoga mat.
Museums and Art Galleries
Take yourself out on a cultural tour through museums and galleries. It's always fun to learn something new or glance in awe at a painting. It's a good place to visit on your own because you can take your time, stopping whenever you feel the need to. Seeing other people's creations can give you a sense of communion, think of it as catching a glimpse into their inner world.
Take Yourself Out to a Movie or a Play
Cinemas and theatres are usually thought of as places to go out with others, but if there's a film you're dying to see, there's really no need to bring anyone along. You can enjoy the movie as it is, and there's no reason to feel shy about sitting on your own, everyone is staring straight ahead at the screen or stage anyway.
Photography
Photography changes the way you see things and the amount of attention you dedicate to them. It calls for close observation and awareness, which in turn grounds us in the present moment and can help with feelings of depression and anxiety. [3] You don't necessarily need a fancy camera, you can always use the one on your phone.
Spend Some Time by a Stream or a Lake
The sound of flowing water and the breezy air surrounding a lake makes it a great place to sit and enjoy some time on your own. You'll probably hear birds and other animals, so you're never truly alone. If you're in an active mood, try fishing or going on a hike.
Swap Apartments
If it's available for you, take yourself on a little vacation and swap apartments with someone. That way you have the opportunity to explore a brand new area filled with different attractions and activities. Websites like Home Exchange, Intervac and Love Home Swap can help you with your search.
Learn a New Language Online
The best way to learn a new language is to talk, and a lot. There are plenty of websites where you can connect with language teachers from around the world and have weekly conversations with them through Skype or other forms of media. Try italki and Verbling. If you're interested in free services, there are websites that offer conversation exchange, where each side knows a language the other is interested in learning. Try Swap Language or apps like Tandem and Bilingua.
Volunteer
Volunteering places welcome anyone who wants to help and it's great to come on your own, that way you're fully open to making new connections with people. It can be a weekly meetup someplace near your house or something longer like a 2 week stay abroad. Idealist, Volunteer Match and Habitat for Humanity are useful sites to look at.
Advertisement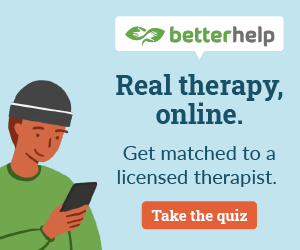 Multiplayer Video Games
If you're enthusiastic about video games, share your enjoyment with others. Multiplayer games have become a place where people can connect and talk about all sorts of things. Some even decide to meet up outside the game. A secure way to do so would be to meet at a game convention or someplace public. Multiplayer games include: Minecraft, Fortnite, Final Fantasy 14, Animal Crossing New Horizons and Mario Kart Tour.
Pottery
Using our hands to shape, mold and create something takes us right back to our childhood. Not caring about getting messy and simply enjoying the process along with others is a great feeling. Pottery classes are usually in groups with the teacher guiding everyone. Conversations arise naturally and if you're feeling shy it's fine, you can simply act super focused and carry on with what you're doing. Aside from meeting people, you'll be filling your house with beautiful homemade bowls, cups and other crafts.
Dance
Dance classes are the perfect environment to take things lightly and learn to let go. They're a great place to start conversations because people often come to classes on their own and the music puts everyone in a good mood. Remember that you don't need to be particularly good at it, you're there to enjoy yourself and so is everyone else. If you're looking for dances where you can pair up with others, try Salsa or Tango.
Cooking Courses
Cooking courses are active meetups where everyone is learning something new. This makes it perfectly natural to look at others, talk to them and ask for their advice. Many come on their own and even if some come in pairs, it shouldn't intimidate you, on the contrary, recognize how brave you are for putting yourself out there in a new situation.
Chess
Chess is a strategic and challenging two-player game. Both sides are usually patient and overall polite, allowing each other to plan moves correctly. There might not be a whole lot of talking during the game, but the acceptable silence makes it comfortable to be around another person without the pressure of finding what to talk about. You can either look for chess clubs in your area or use online apps to play with others around the world.