I took a sneak photo of this HUGE guy with my phone on the subway the other day. He's easily 6'10 (210 cm) and he looks so imposing that I had to take a photo for you.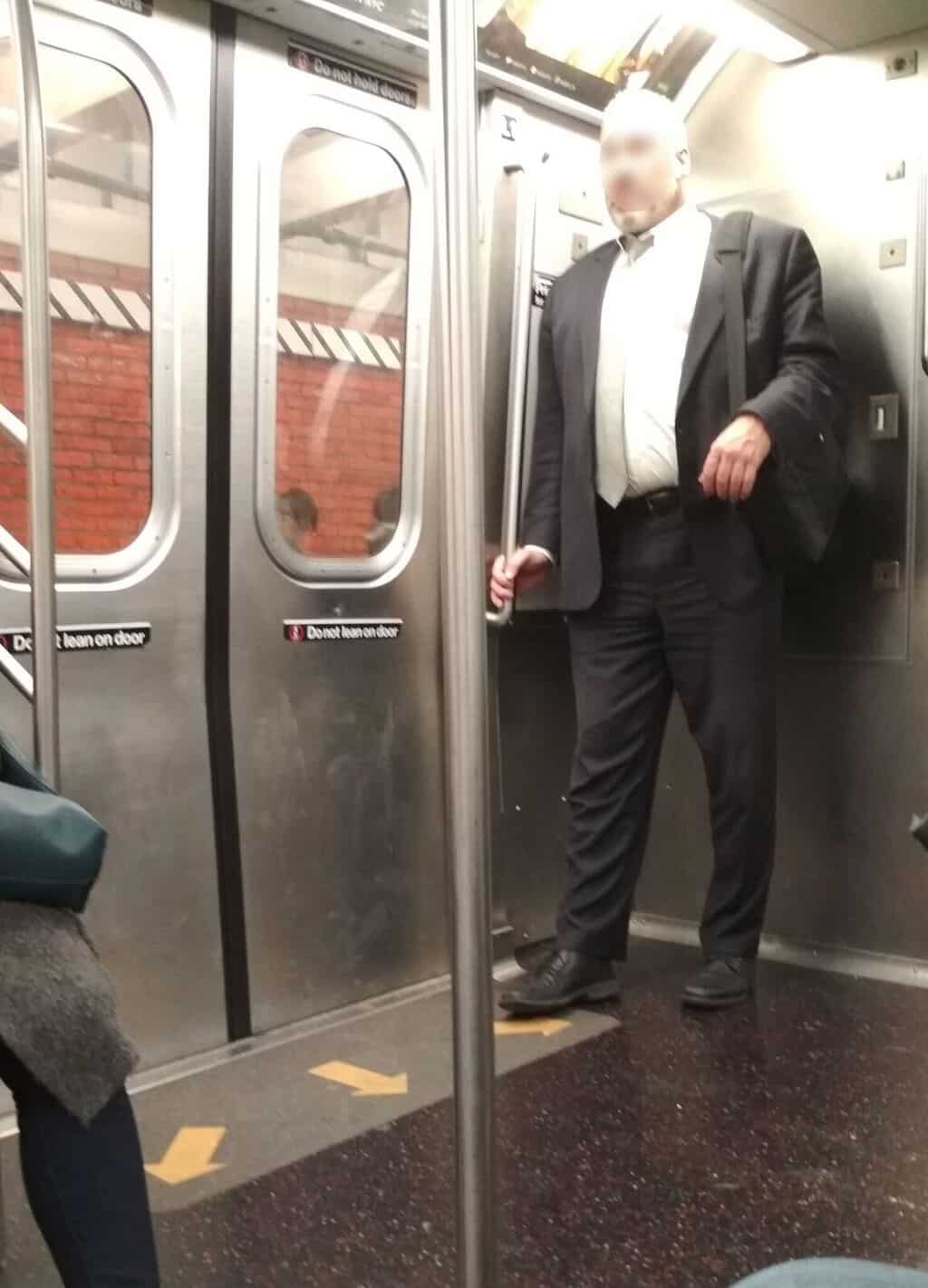 I actually know a guy equally intimidating. We can call him Josh. Tall, controlled facial expressions, good looking, and well dressed. He came off as both intimidating and unapproachable.
A few years ago, I'd try to play it cool and wait for them to show friendliness before I dared to be friendly, too.
Now, I know how that road just leads to a stalled relationship (fueled by my fear to be rejected).
Another mistake I did, later on, was trying to get their approval. I tried being overly positive and happy towards them. Subconsciously, I approached them like I was their fan rather than their equal.

That just made me come off as needy.
We need a different approach…
Here's how I approach intimidating people today
From the get-go, I smile warmly and make myself approachable. I "dare" to be the one to smile first.
As it turned out with my intimidating friend Josh, his distant personality was just his shield against the world.
Most people walk around with a mask to protect themselves against potential rejection from others.
Another example is a friend of mine in Sweden. She's an extremely successful businesswoman, beautiful, hard-working, and intelligent. At first impression, I was quite intimidated by her. But once I got to know her, it turned out she was a sensitive and caring person. She just puts on her mask to protect that vulnerable part of herself.
Isn't life funny – We put on our own masks to protect ourselves from others masks.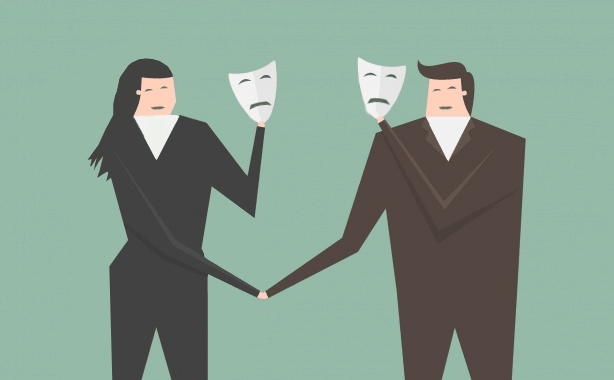 The one who dares to put down their mask first wins in life.
Here's how you can do it in practice:
Ask a sincere question to get to know who they really are
"What's your favorite part of working as a lawyer?"
When it feels natural, give them a sincere compliment.
"It was exciting to hear about your new business. I hope it goes well"
(You see, insecure people almost never compliment others. They're too busy worrying about how THEY come off.)
Lesson learned:
Being sincere and friendly, without being needy, is the best way to de-mask intimidating people.
Read more here: 7 mindsets to deal with an intimidating person.
Let me know what you think in the comments below!