I got an interesting call from a friend who said:
"It feels like I give so much and help people a lot, but get nothing in return. I'm tired of giving. I'm considering stop helping people but I don't want to risk losing my friends".
I remembered how much I struggled with this. When I was a kid, I helped my friends because I was tech-savvy, and I remember how painful it was when they just took it for granted.
On the other hand, to just stop helping people is a surefire way to lose your friends. When you help people the right way you will get a ton of benefits in life. This was the advice I gave my friend:
1. If you feel that people don't value your help, it might be because you don't value it
Let your friends know that you enjoy helping them, but don't say things like "It's nothing, I didn't have anything to do anyway" or "I need nothing back, I just think it's fun to help".
You don't have to talk down on what you did. Instead, say something like "I'm glad to help, I think this will turn out great".
2. Help people with things they would struggle to do themselves (that are easy for you)
For example:
If you're great at math and someone is asking for five minutes of your time to solve a problem, don't hesitate to help that person out.
3. Don't help people with things they could have done themselves with the same effort as you
If someone would have asked me for something because they were too lazy to do it themselves, I would simply ask if there's a specific reason why they can't do it. (But first, make sure they didn't help you with something earlier and you just forgot about it.)
4. Help people with things that are easy for you to help them with
I gave the entire code of my website to a friend when he needed a new website. It didn't take any effort for me so it's obvious that I should help him out. (But I didn't say "It's nothing". I said "I've spent many hours on my page so I'm sure it would save you a lot of time").
Guess if he appreciated it? Spoiler: He LOVED it, and at almost zero cost to me.
5. Don't be afraid to ask for things in return
If you paid for the last lunch, the next one's on your friend. If you helped someone with their math, it's just natural that they help you out with another subject.[1] If they don't want to help you back, make sure that you don't keep doing them favors. Don't let yourself be treated like a doormat.
6. If it feels like you always give more than you get back, bring it up with them
As long as you do it in a friendly tone, it will be great for your friendship. And if it turns out badly, it most likely wasn't a friendship worth salvaging. Here's an example of how you can bring it up:
"Sometimes I get a feeling that I help you more than I get back. I'm mainly thinking about the last time when I helped you with [the thing]. I just want to let you know and hear what you think about it."
7. Avoid offering favors as a way to make friends
It's dangerous to help people as a strategy for making friends or being accepted. One example of this can be thinking "If I help these people out, they'll like me more".
If someone doesn't appreciate hanging out with you, they might feel obligated to because they "owe you one". Or, they might even start avoiding you.
Make sure that people are your friends because they like being around you (not because you provide them with services). Here are some ideas for making friends and being more likable.
8. Tell people who are used to your help that they can no longer expect it
It's natural that people get used to your help if they know that you are always there for them. The only way for them to know that something has changed is for you to tell them. "I know that I always use to help, but I've realized that I need to focus all my energy on my own work".
9. Avoid helping friends who give nothing back
Some people use their friends and never give anything back. Avoid these one-sided friendships and don't let them take away your faith in others.
You can still be their friend and be friendly toward them. But if they ask you for a favor, bring up with them that you feel that you give more than you get back.
10. Expand your friend circle to not depend on a few friends
Perhaps you feel that you might lose friends if you turn them down and that you can't afford to lose them. Having too few friends puts you in a vulnerable spot that can make you needier and more likely to be taken advantage of. It can be a good idea to socialize and make new friends so that your old ones don't "own" you.
Here's our guide on how to make new friends.
11. Be generous and help those who appreciate it
If you follow these rules and avoid helping those who don't give back, those who remain won't take your help for granted. Instead, they will look up to you because you're in power to help them. They will see you as a generous person, which is attractive. Good friends will offer to help you out in return.
12. Know that people will like you more if you let them help
Make it a habit to take people's help whenever they offer it to you. It can feel uncomfortable to accept help; it can feel like you test their patience. But studies show the opposite: When people give help to someone, they like that person more. However, when people receive help from someone, they don't like that person more.[2] This is called the Benjamin Franklin effect.
13. Practice saying no
People who have a hard time saying no often feel like they have to over-explain and over-apologize.
Simply saying "I'm sorry, I don't have the time, hope you'll be able to solve it" is often enough. If saying no is hard for you, make it your mission to say no more often.
14. Be alert of feelings of resentment or discomfort
Those feelings are a good indication that something's wrong.[3] Ask yourself: Why am I feeling these feelings? Deal with the root cause. For example, it could be:
Advertisement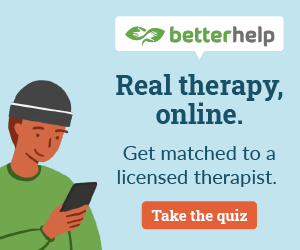 You might feel discomfort that you help a person more than you get back. A solution can be to talk to the person about how you feel.
You feel resentment that you have to help or you might get rejected. A solution can be to try to make new friends so you are less dependent on your existing ones.
15. Improve your self-esteem if you feel that you're not worthy of change
Sometimes, we have a bad relationship with ourselves. It might feel like we aren't worthy to stand up for ourselves.
It can help to be more self-compassionate: Fully accepting yourself. In practice, this is done by changing the way you talk to yourself. Instead of saying "I messed up and I suck", try saying "I made a mistake. It's human to make a mistake and it's likely that I'll do better next time."
Over time, changing the way you talk to yourself changes the way you see yourself.[4] A therapist can help you to change your self-talk.
We recommend BetterHelp for online therapy, since they offer unlimited messaging and a weekly session, and are cheaper than going to a therapist's office.
Their plans start at $64 per week. If you use this link, you get 20% off your first month at BetterHelp + a $50 coupon valid for any SocialSelf course: Click here to learn more about BetterHelp.
(To receive your $50 SocialSelf coupon, sign up with our link. Then, email BetterHelp's order confirmation to us to receive your personal code. You can use this code for any of our courses.)
I'd like to recommend this list of the best books on self-esteem.
16. Don't expect people to understand your situation unless you explain it to them
If you feel stressed, overworked, taken advantage of, or taken for granted, don't expect people to understand that unless you explicitly tell them.
"I'm sorry, I can't help you with that because I'm too stressed." 
If you feel like people don't understand your situation, explain it to them in clear and specific terms.
17. Break old patterns by setting up boundaries
It can be easy to repeat old patterns and start over-helping new people as a way to get approval. If it's been a pattern in your life, it's good to reflect on how you can change that pattern.
When a situation occurs when you have the chance to help someone, what's a new strategy you can use to not end up over-helping? What are the things you feel good doing, and what are the things you do not want to end up doing anymore?
The strategies in this guide can work as inspiration, and here's a good guide for setting boundaries.
18. Remind yourself that the power is in your hands
It's easy to feel powerless when you feel taken advantage off. But remember that you are responsible for your life situation. If you don't like the way something is in your life, you are the only person who can change it.
This can be a harsh way to view life, but it's also empowering. What's one real change you can do in your life right now to improve the situation?
…
How do you feel about helping others and asking for help? Looking forward to hearing your thoughts in the comments below!