Do you have a friend who often talks too much about themselves and rarely asks you any questions? Maybe you're tired of listening to your friend's problems, or perhaps you've noticed that your friends never ask about your life. If so, you know what it's like to be stuck in the "listener's trap." In this article, you'll learn how to break free from the trap and deal with someone who talks about themselves all the time.
1. Ask your friend for some advice
To shift the focus away from your friend and onto you, ask your friend to help you solve a problem. This strategy can also make the conversation more interesting for your friend because they will probably enjoy giving you their opinion.
Let's say you are thinking of signing up for a new dance course. You think it sounds fun, but it's expensive, and you feel self-conscious about joining a new group.
You could say, "I have a problem, and I'd love your opinion. I'm not sure whether I should join a new dance course I've heard about. It sounds really fun, but it costs $300 for 10 lessons, and I feel shy about dancing in front of other people. What do you think?"
If your friend isn't too self-absorbed, he or she will give you some advice, and then you can keep talking about the problem or a related subject for a while.
2. Try to share more about yourself
When you start sharing more about yourself, the person you're talking to will soon realize that you aren't just there to act as a listener. As a result, they probably won't talk quite as much.
Try to share as much about yourself as the other person shares about themselves, even if they don't ask you any questions. When you start to share more often, the other person might become curious about you and start asking questions about you and your life.
If you're not used to sharing much about yourself, you might have to push yourself a bit to start talking more.
Here are two strategies to try if you struggle to open up:
If the other person tells you about their day, share a couple of things about your day, too. To avoid bringing the conversation down, try to end on a positive note.
When your friend shares an opinion, add your own thoughts about the topic. For example, if they tell you about a new TV series they've been watching and you've also seen it, tell them what you like or dislike about it.
3. Look for signs that your friend cares about you
Your friend might not realize that they tend to monopolize your conversations. They may be a true friend who also happens to be a terrible listener.
Don't be too quick to write off the friendship. Instead, try to take a balanced view and look for positive signs that suggest your friend does genuinely care about you.
Here are 10 signs that your friend values you and your friendship:
You look forward to seeing them
They make you feel good about yourself
They support and help you when you need it
They are honest with you
They care about how you feel
They ask you questions that show they care
They are interested in what you have to say and what you think
You feel inspired and energized after hanging out with them
They want to hang out with you because they enjoy your company, not because they want to take advantage of you or ask you for favors
You know that they'll be there for you if you need them
If this list describes your friendship, it is probably worth trying to let your friend know that they talk too much instead of ending the friendship. You may be able to resolve the problem together.
4. Ask for more balanced conversations
It's not easy to tell someone they talk too much about themselves, but with tact and planning, it can be done.
Think carefully about the language you use. When you're talking about a problem in a relationship, it's usually best to avoid accusations that start with "you," such as, "You always do all the talking," or "You never listen to me." It can also help to avoid absolutes, such as "always" and "never." This kind of language makes people feel defensive, which can shut down the conversation.
If your friend becomes defensive, they might begin firing back with a list of things they think you do and don't do, and this paves the way for a full-blown fight.
Instead of using "you" statements, try "I" statements instead. "I" statements (like "I feel" and, "I think") usually come across as less confrontational.
For example, instead of saying, "You do X," say instead, "I feel ____________ when __________ happens."
Here's an example of how you could raise the issue with your friend: 
"Hey Paul, I want to talk to you for a minute. I enjoy hanging out with you, but sometimes it seems like we talk mostly about your life, and we don't talk about mine. I care about you as my friend and want to hear about your news, but sometimes I feel that our conversations are a little one-sided. I need more space to talk about my life as well."
It can help to acknowledge the positive parts of your friendship, so your friend doesn't think you're implying that the relationship is all bad. By highlighting the positives, you'll both remember why the friendship is worth saving.
5. Distance yourself if your friend doesn't change
Some people who only talk about themselves can't—or won't—change. If you've asked your friend to listen to you more often, but the situation hasn't improved, it might be best to spend less time with them and focus more on other friendships. Remember that one-sided relationships are not true friendships.
One-sided conversations can be a sign of a bad or toxic friendship. If you aren't sure whether your friendship is toxic, it may help to ask yourself, "Do they show any interest in me and my life, or do they just use me to vent?" and "Does my friend only talk to me when she/he has no one else?"
If you suspect that your friend is just using you as a convenient sounding board, it may be time to take a step back and invest less time and effort into the friendship. One possible solution is to try distancing yourself from your friend. Distancing can be a good strategy because it doesn't have to lead to a permanent break. You can take some space without ending the friendship permanently.
Some ways to distance yourself include:
Stop taking phone calls/responding to messages from that person.
Say "no" to invitations to hang out.
Spend more time with other friends instead.
Don't put yourself in situations where you are likely to meet your toxic friend.
6. End the friendship if necessary
If you've tried asking your friend to change without success, and distancing yourself isn't an option, it may be best to directly tell your friend that you don't want to spend time with them anymore. This is difficult and uncomfortable, but it may be a necessary step. There is no need to be rude or disrespectful, but try to be direct, clear, and to the point.
Here's an example of what you could say to a toxic friend who always talks about herself/himself:
Advertisement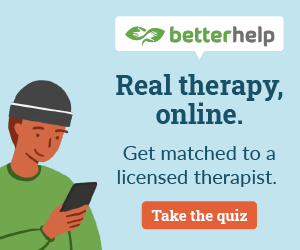 "Ashley, I really care about you as a person, but this friendship isn't healthy for me. I need to spend more time with my other friends instead."
You don't need to give a long explanation, but if you want to go into more detail, you could say something like:
"We had a conversation before about how I don't get much space to talk in our conversations, and that hasn't improved since we discussed it. Our friendship feels one-sided, and it's doing me more harm than good."
7. Aim to build balanced relationships from the start
If you're a good listener, people will want to talk to you for hours, often about themselves. If you ask good follow-up questions, reflect on what they said, and make them feel heard, they are likely to keep going. Your friend might assume that it's OK to talk about herself/himself all the time because you seem so eager to listen.
But if you are always the listener when you talk to a friend, you may end up feeling trapped and resentful because you don't get a turn to speak. In addition, your friend might believe you don't want to talk and feel that they have to carry on the conversation to avoid awkward silences.
If you're wondering why your friends only talk about themselves, consider what role you play in your friendships. By changing the way you interact with new friends, you can set up a more balanced relationship from the start.
To do this, first focus on finding things in common with potential friends. By talking about mutual interests, you both get to talk about topics you enjoy. Not only will you probably have more stimulating conversations, but the other person should have less of a problem letting you speak when you're talking about something they are also interested in.
Although you are free to talk about other topics, try to focus mainly on your mutual interests. For example, let's say you are interested in history, and your friend isn't. But if you both like talking about nutrition and health, you could bring that up when you're having a conversation.
8. Talk about interests you don't share (sometimes)
In general, the most rewarding conversations focus on shared interests. But genuine friends will care enough about you to listen to things about your life that aren't particularly interesting to them. Or, to put it another way, things may only be interesting to your friends because they're interesting to you. Your friend might not care about your hobby, but they will be pleased that you have something that brings you joy.
For example, let's say that you're passionate about plants, but your friend doesn't share your interest. Your friend probably won't mind hearing you talk about plants from time to time because they'll enjoy seeing how happy you are when you talk about your hobby.
As a friend, you will do the same for your friends by listening to details about their hobbies and interests that aren't particularly interesting to you. Part of any healthy friendship or another type of relationship is learning how to balance your conversations between those that are mutually interesting and those that are specific to only one of you.
When talking about an interest that the other person doesn't share, raise the topic once and then be done talking about it (unless they ask you for more details). Next time you see them, it's fine to give them updates relating to your interest, but again, don't turn it into something that you harp on about the entire time.
9. Encourage your friend to see a therapist
Giving and receiving emotional support is an important part of friendship. But if you often find yourself listening to friends who always have problems, you may start to feel drained or resentful.
If your friend often talks about their problems and treats you as a counselor, your conversations might become more balanced if your friend starts going to regular therapy. Therapy may give your friend a space to discuss and resolve their problems, which means they might be more likely to talk about other things when you're hanging out together.
Be careful when you bring up the topic of therapy. Don't be too blunt, and avoid judgmental language. For example, don't say, "You should really see a therapist," "You only ever talk about your problems," or "You need professional help."
A more understanding, sensitive approach is more likely to convince your friend to go to therapy. For example, you could say, "It seems like this problem has been getting you down for a long time now. Have you ever thought about talking to a therapist?"
We recommend BetterHelp for online therapy, since they offer unlimited messaging and a weekly session, and are cheaper than going to a therapist's office.
Their plans start at $64 per week. If you use this link, you get 20% off your first month at BetterHelp + a $50 coupon valid for any SocialSelf course: Click here to learn more about BetterHelp.
(To receive your $50 SocialSelf coupon, sign up with our link. Then, email BetterHelp's order confirmation to us to receive your personal code. You can use this code for any of our courses.)
10. Consider therapy for yourself
If your friend starts going to therapy, they might spend less time talking to you about their problems because their therapist will be able to support them. But there's no guarantee that your friend will change, so if you feel stuck in the listener's trap, it may be helpful for you to try therapy for yourself.
A therapist can help you set healthy boundaries, express your needs, and build more balanced relationships. For example, a therapy session can be a good place for you to practice telling a friend that you need them to listen when you talk about your life.
We recommend BetterHelp for online therapy, since they offer unlimited messaging and a weekly session, and are cheaper than going to a therapist's office.
Their plans start at $64 per week. If you use this link, you get 20% off your first month at BetterHelp + a $50 coupon valid for any SocialSelf course: Click here to learn more about BetterHelp.
(To receive your $50 SocialSelf coupon, sign up with our link. Then, email BetterHelp's order confirmation to us to receive your personal code. You can use this code for any of our courses.)