Making new friends is a fantastic feeling, but it can come with a host of insecurities. One common worry is that we're scared of being too clingy or needy.
[1]
This is an understandable fear. Each person and social group has their own standards for how much contact is "too much," and finding a balance between showing you care and being clingy can be a tricky task.
Learning the signs of being a clingy friend and how to avoid them can help you to relax in your friendships (old and new). In this guide, you'll learn how to not seem desperate while building and maintaining friendships.
1. Check if you're actually clingy
Before starting to work on being less clingy, it's worth checking whether other people actually do see you that way. After all, you don't want to go too far to the other side and become aloof.
The best way to understand whether you're sometimes clingy is usually to ask a trusted friend. This can be difficult, as most people won't want to hurt your feelings by telling you that you are. If you're going to ask, consider using words other than "clingy" that have the same meaning.
For example, you could ask:
"I sometimes think I might be a bit intense, especially at the start of a friendship. Do I sometimes come across as a bit much?"
"I know we talk a lot, and I sometimes worry that I might be monopolizing your time a little. If I were to back off a bit, would that be OK? Or would you prefer I carry on as I am?"
"I've realized that I'm not very good at picking up on social cues and hints. I'm trying to learn, and I was wondering whether there have been some times when I've missed cues from you to back off a bit?"
Signs of a needy friend
Asking someone else for their opinion isn't always easy or even possible. If you find yourself in that position, here are some signs of a needy friend. Not everyone will find all of these things clingy, but this list might be a useful guide.
For every message you get, you send multiple messages in return
You are always the one asking to hang out
You worry that people don't like you if they can't/don't want to hang out with you
You have regular "friend crushes" that seem to fizzle out
You don't like being alone
People seem to like you at first, but pull away after a few weeks/months
You see your friends as perfect
Your tastes (e.g., in music) change radically when you meet a new friend
You feel jealous if your friends do things with other people
You deliberately "test" your friendship because you think it will help you see who really cares about you; for example, you might use online "friendship tests" or stop messaging people to see how long it takes for them to reach out
2. Understand the root cause of your clinginess
Clinginess is sometimes simply the result of different expectations, habits, and social norms. More often, persistent clinginess is due to a sense of insecurity and inferiority, or what therapists refer to as attachment issues.[2] Feeling insecure can make us 'cling' to others and demand evidence that they do care.
Unfortunately, this can become a downward spiral. If feeling insecure makes you clingy, people will tend to pull away from you. This then makes you feel more insecure and more inclined to be clingy.
Professional help from a therapist or counselor can help you to deal with the underlying causes of your clinginess. It may also help to read our guide to improving your self-esteem as an adult.
3. Have a full life
Sometimes, you can find that you become clingy partly through boredom. Filling your life with hobbies and activities that you enjoy leaves you with less spare time to be clingy in.
Try to find hobbies that you can be passionate about. The more excited you are about what you're doing, the less you're going to be wondering what your friends are up to. If you're enjoying social activities, you can even make more friends there as well.
Here are some ideas for hobbies you could try.
4. Respect other people's boundaries
Sometimes, you can come across as clingy because your enthusiasm for spending time with someone leads you to not notice or ignore their boundaries.[3] You might have completely positive intentions, but they can be left feeling disrespected and sometimes even unsafe.
Respecting boundaries is important for building trust.[4] Try to focus on ensuring that the other person is completely happy and comfortable with what you do.
Remind yourself that they will have different boundaries from you. If you find yourself thinking, "I'd love it if someone did this for me," try asking yourself, "OK, but what evidence do I have that they would like this?"
For example, you may love it when your friends drop by unannounced, but some people prefer to schedule meetups a day or two in advance. Try to be sensitive to other peoples' preferences.
The next time you find yourself feeling clingy and thinking, "I just want…" ask yourself, "OK, but what does <friend> want?" Remind yourself that their wants and needs are as important as yours.
Wait to be invited
As part of respecting your friends' boundaries, it's usually best to wait to be invited to join them in their other interests. This is especially true if you haven't shown an interest in those activities before.
As an example, imagine that you met a new friend at a sports club. You started talking, and they mentioned that they take pottery classes. Saying, "Oh, cool. I'll come with you next week" could come across as pretty clingy.
Instead, try to show that you're interested and see whether they invite you. You could say, "Wow. That's really impressive. I'd love to try something like that. What kinds of things do you make?"
If they don't invite you, try not to take this personally. It's quite normal for people to want to have some things that they do by themselves or with a particular group.
5. Make it easy to say "no"
One characteristic of clingy people is that they often use subtle pressure to make it difficult to say "no" nicely.
You may not realize that you're making it hard for others to say no until you think about it. Sometimes, even the things that you think of as 'nice' or 'kind' actually make people feel obliged to go along with your plans.
One example could be if you often tell people how important the time you spend together is to you. You're probably trying to make them feel good and valued, but they might feel this as pressure and clinginess.
Advertisement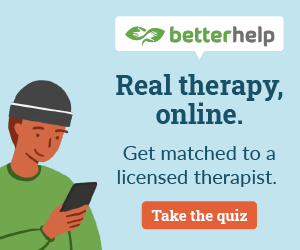 In general, when you invite someone to hang out, it's a good idea to make it easy to decline.
For example:
"If you're not busy, maybe we could…" (This makes it easy for people to say that they're busy.)
"I'm going to go to … You're welcome to come along if you're free." (This makes it clear that you're going anyway, so you're not relying on them.)
"It would be great to have you there, but no pressure. We can always catch up some other time. 🙂 " (This offers them the opportunity to decline without having to offer an excuse.)
You might even find that people say yes more often when you make it easier to say no.
If you think someone said "yes" from a sense of obligation, give them a chance to change their mind. For example, if you suggested an outing and the other person agreed, but you think they might have felt pressured into it, you can say, "I know we said we'd hang out on Friday. I'd still love that, but I've realized that you've been really busy lately. Are you sure it's still convenient? I'm happy to rearrange."
If you need more advice on asking to hang out without seeming desperate, check out this article: Ways To Ask People To Hang Out (Without Being Awkward).
6. Don't push to be 'best' friends
No matter how well you get on with someone, becoming close friends will take time.[5] Despite what we are told by the media, many people don't have someone they think of as their "best friend."[6]
Try to avoid thinking of friendships as a hierarchy. If you're tempted to think this way, try categorizing friends in terms of what you do with them or what you value about them instead. For example, you might have a "friend I go to the cinema with" or "friend who always has good ideas." Appreciate each friendship for what it can offer you.
7. Avoid putting people on a pedestal
Being a good friend means seeing the other person for who they are, including their flaws. Refusing to acknowledge that your friends have their own faults or difficulties can actually be a little creepy and/or clingy. At best, people feel that you don't really understand them if you view them in an excessively positive light.[7]
If you put a friend on a pedestal too much, you can also be tempted to change yourself to be more like them. Friends can grow more like each other over time,[8] but if it happens very quickly or involves quite superficial changes (such as your favorite color or flavor of ice cream) this can make the other person uncomfortable.
If you notice that you're putting your friend on a pedestal, don't start looking for their faults as a way to redress the balance. Instead, try asking them about things they want to achieve in the future. Ask them about things they want to work towards and show interest in how they want to grow. This can help you gain a more realistic picture of their abilities.
8. Avoid having a timetable
Friendships need time to develop and to become deeper.[9] Having a timetable or expectations of how close a friendship should be after a period of time can tempt you into clingy behavior.
You might not even realize that you have a timetable for how a friendship develops. One sign that you have a hidden timetable is if you assume that boundaries have changed without the other person saying so.
You might also find yourself wondering why certain landmarks (such as being invited to their home or their birthday celebrations) haven't happened yet. If you find yourself thinking, "That should have happened by now," you probably have a friendship timetable in your mind.
Try not to worry about where the friendship might go in the future. Instead, focus on enjoying the friendship you have right now. Tell yourself, "I can't know the future. I can decide to focus on enjoying what I have now."
9. Build a social network
It's easy to be a little clingy if you only have one or two people to spend your time with. Try to be a part of several different social circles. If you think of your clinginess as "social energy," it's usually better for this energy to spread throughout a social network than to all be directed in a straight line towards one person.
Being part of different social groups is often easier if you have several different hobbies. Try to make friends (even if not close friends) with people at each of the activities that you have. This can give you a varied social network.
10. Don't give big gifts
Giving someone a gift can be a lovely way to show that you're thinking of them, but it can also create a sense of obligation.[10]
Try to balance how you approach gift-giving. Giving gifts at significant events, such as birthdays, is usually fine as long as they're not significantly more expensive than the gifts you are likely to get in return.
Unexpected "I saw this and thought of you" gifts should be inexpensive, occasional, and specific. If you've been discussing your favorite book and they expressed an interest, it's probably OK to spend a couple of dollars to send it to them. Sending them a signed, first edition copy or sending them every book that the author has ever written would be too much.
11. Be gracious at the end of social events
If you feel that you're not getting enough time with your friends, the end of a social event can be a little bit sad or depressing.[11]
That's completely understandable, but try to avoid pushing people to stay longer. We remember events at the beginning and end of an event better than we remember the middle.[12] If you are pushy, resentful, or sad at the end of an event, people will remember you as a pushy, resentful or sad person.
You can be honest about how you're feeling without putting pressure on other people around you. For example, you could say, "I've had a great time today. I'd really love to hang out longer, but I know you have some stuff to do later, and I don't want to monopolize your time. Still, I'm looking forward to the next time we can hang out."
12. Consider finding a new friendship group
If you've read through this guide and feel that you've been doing all of these tips but your friends still tell you that you're too clingy, you might need to think about whether they're actually a good fit for you and your needs.
Realizing that you just want a different type of friendship from the rest of your group doesn't mean that either side is "wrong." Deciding to find a social group that forms closer bonds is absolutely fine. Remember that you don't need to leave your old friendships. You can always add more, deeper friendships into your life as well.
Common questions about being clingy
Why do I get clingy with friends?
Being clingy with friends is usually a sign that you're insecure or feel that you are unworthy of your friendships. You will often see your friends as perfect and struggle to understand why they like you. You might also be scared that they will leave you and 'cling' for reassurance.
How do I stop being needy and clingy?
The best ways to stop being a needy friend are to live a busy life, have a broad social circle, and address underlying issues of self-esteem and insecurity. Becoming comfortable with spending time alone can also be helpful.