Reviews about the course Invisible to Interesting
Invisible to Interesting is a course filled with the latest strategies and research on how to catch anyone's interest, how to make engaging conversation, and how to leave a compelling impression on anyone. Through this course, participants will learn to navigate conversations and social interaction in a way that is authentic and engaging. The course is led by David A. Morin.
Reviews
4.7 out of 5 stars (based on 40 reviews)
Many tiny steps can make you go a long way.
I really like how David emphasises taking small steps. And that smaller steps together make big steps etc. The examples he give are very achievable.
Over the last week, I've acted out some of the examples and can honestly say that they are actually not as scary as I thought and I feel that people are responding to me more positively. This in turn is giving me more confidence to continue and go further.
Excellent
I think it really highlights everything I never knew went into social interaction. I thought it was just something we either chose to do or not. I realize now it was never that simple because I didn't understand how much went into putting people at ease. It brings me such pain that I was unintentionally making people feel angry or distraught in their interactions with me when I never understood how socializing actually worked.
INVALUABLE
David has truly made a study of human interaction and he expresses the principles involved so well. This is invaluable, especially for young people who are still building confidence. I WISH I had seen something like this when I was younger. It would have prevented years of needless self-criticism.
Very useful and practical advice
I have done a few chapters of the course now and I really like it so far. I find the videos very easy to understand and the advice is very practical. I have immediately started to use it in my daily life. I also like the small excercises, quite smart how they are set up.
Simple but effective !
I really like the way David analyzes conversations and break them into a rational scheme that anyone can apply to himself/herself. It's absolutely amazing how these simple rules can boost a boring conversation and turn it into a pleasant talk.
Encouraging Series of Topics to Develop Your Best You
David's Conversation Builder Lessons are focused on You, Bringing the Best about You, to Other People's Attention.
Other courses challenge you to be Great.
David's approach is to encourage You to look at missed Opportunities to be your
Best Self and be kind and open to develop for Yourself what makes You Special!
To promote your personal development, the lessons ask you to consider,
what your answer would be, to open-ended questions.
There are even simulated practice exercises to take the fear, of the unknown,
out of a person's mindset blocking progress.
every small steps can make a diffrence.
This course was very good and i can feel that i have being more confident to talk to people and even girls for that matter. which was very hard for me, i feel like a whole new person now.
Good practical course.
I enjoyed the course. I am taking small steps to overcome many years of social anxiety. I can see and feel that I am making good progress and with that my confidence is growing.
Well organised and insightful content
The course is very helpful in unpacking in small bits and pieces ordinary conversations with useful suggestions on how to act in a more engaging way.
Lots of theory
Lots of theory so far. Hope their is more practical examples to use in real life
Very helpful
The information in the course seems very simple and obvious once you know it. I wish I had found the information much earlier in my life. I'm starting to look forward to interacting with other.
A new era
This course has made me more confident talking to other people and also to be myself, the course is very simple to understand.
It wasn't helpful for me
It's easy for me to smile and say hi how are you, but what should I do next? He said I will tell you later everytime until the course finished!!
Response from SocialSelf
Hello Omar!
It seems you may have missed the later chapters of the course – did you see the "next" button at the bottom of the curriculum? (In total 3 pages of curriculum) There are in total five chapters and the fourth one goes in-depth into the friendship building phase.
Practical and straightfoward!
Within a few lessons, David managed to pinpoint much of my difficulties with social skills. If you've ever wondered, "I don't get it, why can't I connect with others?", try this course. I've learn so much about myself that I know get why I've been stuck for many years.
Getting there!
So far the course has been pretty good! It's been making me more aware of how I interact with others and where it's important or not important to focus my energy
Great program!
Great insights, but I would love to see more interactive conversation materials. I come from a C-PTSD traumatic abusive background and I had little to no experience with positive conversations or foundations growing up. It definitely opens up some pathways though!
A new perspective
I feel like I was already aware of a lot of the information that you're sharing but you offer a completely new perspective on the why and how to use it to create better/deeper connections with people
Eye Opening
I really enjoyed this course. David provides you with very beneficial and solid advice that I will put into practice, so that I can continue to learn and improve upon myself. Thank you so much.
Practical knowledge about effective socializing
I can relate to almost everything David has said in the videos about the mindset of a awkward person. Ive started to implement successful these tips in my day to day life interactions and I'm hopeful that with the help of this course I'll be manage to defeat my social anxiety.
Debunked my fears of initiating conversation
Finished Invisible to Interesting, and all my fears about not sharing and only listening, because I'm afraid that I might bore them were debunked, as well as thinking that others are master conversationalists since I'm so introverted. I'm shocked that as an extreme introvert, I'm excited to meet new people and start up conversations to use these techniques!
More SocialSelf Member Stories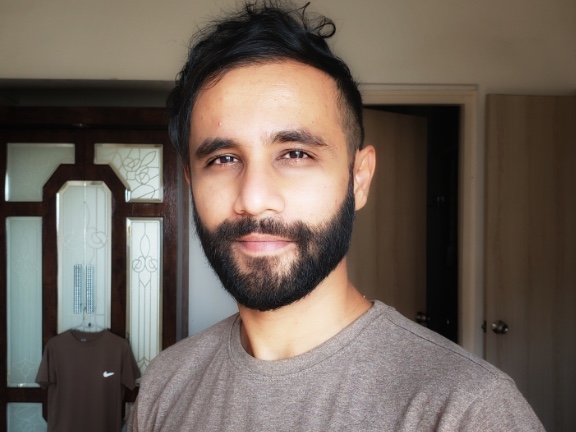 I feel like a completely different person
I used to struggle with socializing and felt uncomfortable in social settings. However, after taking this course, I feel like a completely different…
Read more
Anthony, 32
Product Manager
North Carolina, USA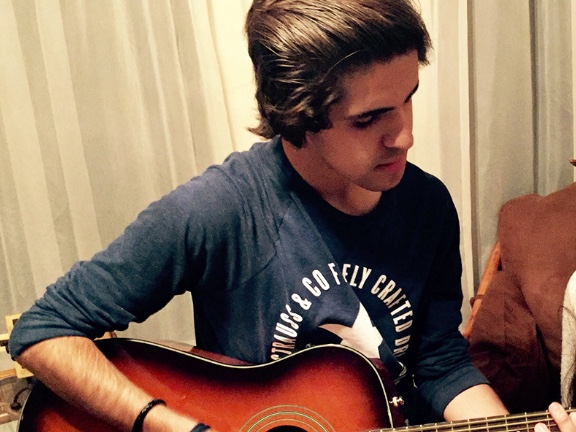 …my first girlfriend was an achievement, I never thought I could have one before
I always felt I was a good guy, well-intentioned and nice. However…
Read more
William Richards, 20
Student
California, USA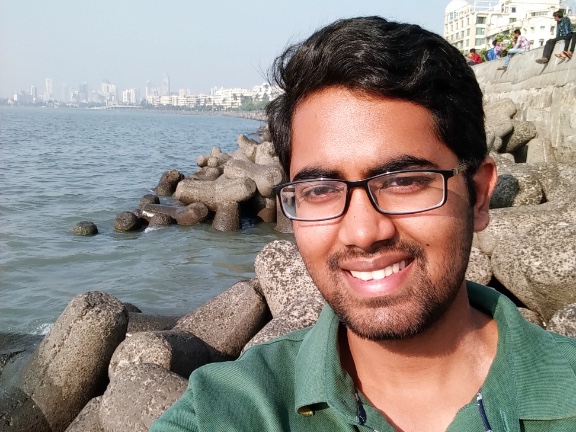 Completely eliminated awkward moments
I had a misconception that becoming a better conversationalist would make me one of those extroverts…
Read more
Rakesh Aggarwal,20
University student
India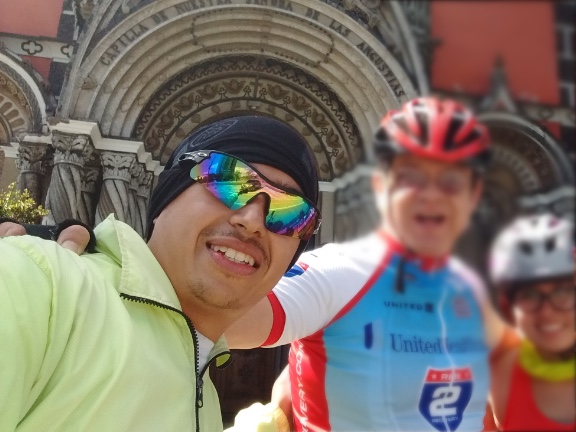 Today I feel hope and confidence
I was always needy. But thanks to my reading habits I found…
Read more
Esturardo Paz, 29
Data processor
Guatemala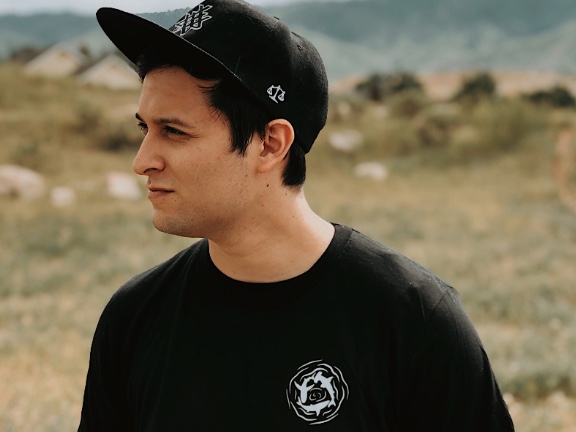 I felt like there was no hope for me, but it's amazing to see the progress I've made.
I've been quiet for as long as I can remember. Not until middle school did I start…
Read more
Jerry Finn, 28
Web Developer
Arkansas, USA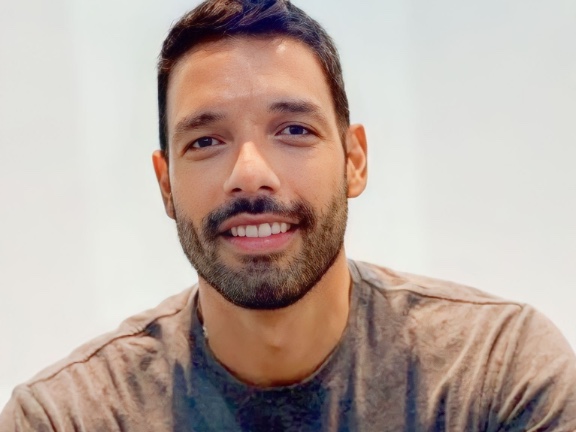 I highly recommend this course
I completed the course and found it to be incredibly valuable. It covered a wide range of topics, including effective communication, active listening…
Read more
Wallace Rangel, 40
Civil Servant
Brazil
×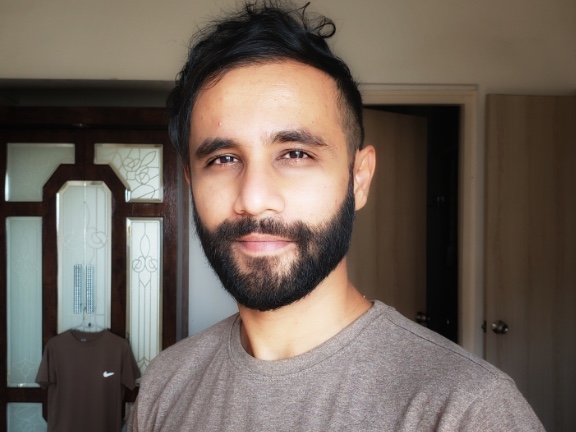 I used to struggle with socializing and felt uncomfortable in social settings. However, after taking this course, I feel like a completely different person. I'm now able to initiate conversations and contribute to group discussions with ease.
One of the most valuable things I learned was how to approach people without coming off as needy. The course taught me the importance of being confident and assertive in my interactions with others. As a result, I've been able to form deeper connections with the people in my life.
Overall, I highly recommend this course to anyone who wants to improve their social skills. It's been a game-changer for me and has helped me become more confident and comfortable in my own skin.
Anthony, 32
Product Manager
North Carolina, USA

×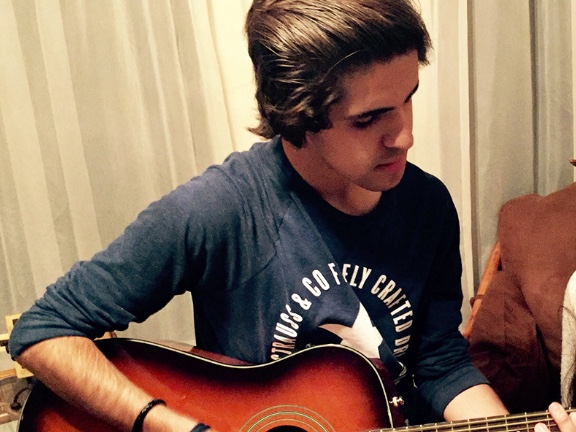 I always felt I was a good guy, well-intentioned and nice. However, I felt sometimes life and people were kind of stepping over me, not a lot of girls and social success. Then I decided to transform, to become that good looking social and funny man that gets along with everyone.
I'm an individual who is trying his best to improve every single day and turn into my best form, physically, socially academically, etc. I'm always striving for self-improvement. Now I'm outgoing, social and generally easy to talk to, sometimes a little random and weird but mature and kind in general. And what I learned is that change is possible!
It was kind of like this: "What have you been up to?" – "nothing". The conversation would hit a wall and I didn't know how to avoid it and people took advantage of my kindness.And girls, omg the most awkward thing ever. I didn't know how to interact with them. I had no skill and couldn't look them in the eyes. I felt like shaking.
One time I went with this girl and asked her something and she looked at me like "what?" I repeated myself and she didn't quite understand me. Then I started shaking, went all red and said "Don't mind, I'll tell you later", and left there all embarrassed and red. I don't mean that now I can talk to them like a god but it's easier now and I would always talk about boring and generic topics like school and classes… I was nervous and didn't make a good impression.
People would ask me for favors or money and I would never say no or stand up for my ideas. I would be like "ohh well ¯\_(ツ)_/¯ " and didn't "fight back" this way. I was constantly used and stepped over.
I didn't want to make high school boring and strived for changing. When I addressed the issue, I was like "why is this like that for me and not for him?" Why do they act differently around me and around him?" (Other confident guys). So I was like "it's their attitude, that's just it dude." The fact that some trusted girlfriends told me that physical appearance isn't as important as attitude and confidence. I realized life was like that because I acted a certain way.
It was some Saturday night, and I got together with some friends in a nice restaurant and went for some drinks. Picture it, getting all groomed up, looking in the mirror and liking what you saw, then went out with my friends. We ate chicken wings and drank beer, we had a great time, and after talking with my friends they got to a point where they told me that I was the most social guy at the table. It felt nice, people perceiving me as the most social, after considering me antisocial for all my life, it was a nice realization and made a great night.
I guess my first girlfriend was an achievement, I never thought I could have one before. Or the fact that sometimes I would get multiple social invitations and get a full schedule and people were actually reaching out to me. That's the time I felt things were fitting right!
William Richards, 20
Student
California, USA
×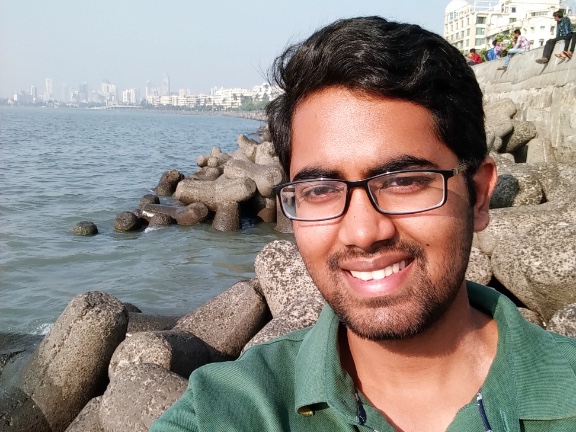 I had a misconception that becoming a better conversationalist would make me one of those extroverts who unapologetically talks about themselves and looks for how they can benefit from the conversation. I stopped listening to that voice inside my head because, for me, it had become a necessity to make new friends and strengthen my friendships. Fortunately, I haven't encountered major upsets or failures on my path.
Occasionally I have this feeling that people wouldn't want to talk to me as my grades are low, I don't have a great network, I've not achieved any great success or I'm not that promising. Basically, I thought people wouldn't want to talk to me as they had nothing to gain from associating with me. But then, I thought I don't mind talking with anybody as there is something to learn from everybody, So other people might also feel the same.
There are so many reasons why I connected with your style of teaching. First, you start with what we introverts think. Then you convince us that, achieving what we are trying to achieve is not hard work (expanding your comfort zone rather than stepping out of it). Some coaches try to impose their mindset on us and because it is somewhat convincing, we believe in that. On the other hand, you are more practical. You give personal experiences and practical demonstrations with your real life video examples. One more thing that really worked is that your approach is very rational. At no point did I feel that you are saying something without giving a foreground to it.
One thing it has done is completely eliminated awkward moments. And because I'm not putting on a mask, it's not at all tiring. In fact, I look forward to more interactions. I've even started a brotherhood group so that I can meet new people and forge healthy relationships.
I can think of many things that seemed boring before but I look forward to them now. I stay in a hostel. I used to skip meals, especially breakfast, very often. Even if I went to the cafeteria, I would not have a complete meal. This was the time when I ate alone. Now that I have friends who I eat together with, I never skip a meal and end up having things I never really liked, as I don't think about it too much when I'm having a conversation.
Similarly, those long walks from the academic block to my hostel doesn't seem that long when I'm with someone.
Rakesh Aggarwal,20
University student
India
×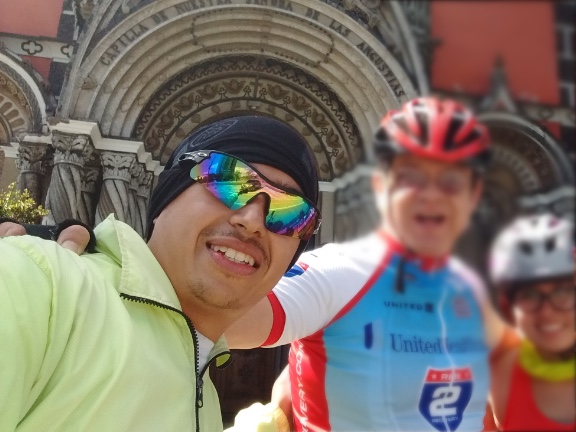 I was always needy. But thanks to my reading habits I found self-help books that led me to the personal development field. So I started to learn about myself, my type of personality, my values as an individual and how knowing myself better is the foundation for any good relationship.
I've also had problems with motivation. I wasn't motivated to interact with people because I got depressed. ???? By reading and learning about cognitive distortions and limiting beliefs I was able to change the ones that were hindering me in becoming a social person.
I've gained a lot of confidence as a result of reading your free material sent by email, which is what I really want, to have confidence in -ANY – social situation and be able to dominate this particular area of my life.
Before I would get all anxious when being in the cafeteria with no one to talk to. I would stay terrified about the silence and feel all bad because I "didn't make" any friends.
Now in the same situation, I don't panic. I make a comment: Something about the person, clothes, accessories, etc. And upon their response, I then go on speaking more about them until I create some rapport.
Today I feel hope and confidence that I'm expanding myself by getting to know my contacts and knowing that I can make a difference in people's lives just by connecting with them and sharing what I am.
Esturardo Paz, 29
Data processor
Guatemala
×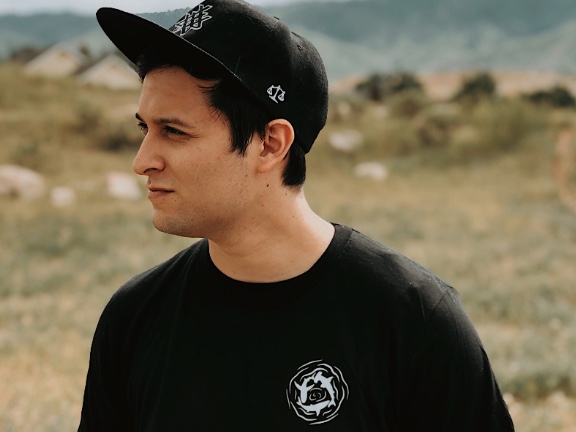 I've been quiet for as long as I can remember. Not until middle school did I start really having issues with forming connections and growing socially. In highschool over ten years ago, my social anxiety was so bad to the point that I didn't even speak. A lot of people didn't even know what my voice sounded like.
For years I felt like I was trapped in my own head unable to externalize anything that I was thinking to the point that I didn't speak unless forced in high school. I felt doomed to this life, and after years of therapy, I still felt misunderstood and lost.
I don't remember how I came across David's program, but when I started reading about it, I saw that he seemed to have experienced a lot of the same struggles as I had and was able to put feelings into words that I was never able to. He also said he was able to overcome it and offered a program filled with tools that helped him, so I hoped that if someone who actually could finally relate to my experience had the answer for them, maybe it could at least help me in a small way.
I typically have a hard time staying motivated with things so I was worried that I may not keep up with the program but luckily for me it didn't feel like a chore and it was actually touching on things that I had always wanted to know, such as what I could actually do to help myself not only get through these tough social situations, but to feel confident in doing so and also to not worry about any future interactions.
I got a lot from the overall tips and tools in David's program, but what I think was so smart and immensely helpful was that he allows others taking the program to talk about their experience with that specific part of the program that you had just taken and to share struggles and overall thoughts and experiences.
Reading others testimonies and sharing my own in this format was probably my favorite thing, which made this more than just a program but an actual interactive experience that you are taking part in with all these other people around the world who know what it's like to deal with these things that not a lot of people can relate to. It was very a refreshing and important part of this journey.
I'm still not perfect in social situations, but I've learned that it's okay to not always say the "perfect" thing and that you can be more comfortable and relatable to people by using what you've learned from this program.
After taking the course I feel less afraid to be myself and to put myself out there in social situations. I've made friends and lowered my overall anxiety through tips and tricks I learned as well.
So when it felt like no one knew how to help me with this, it was a huge blessing to find David and his program, and luckily others have been able to as well. Thank you!
Jerry Finn, 28
Web Developer
Arkansas, USA
×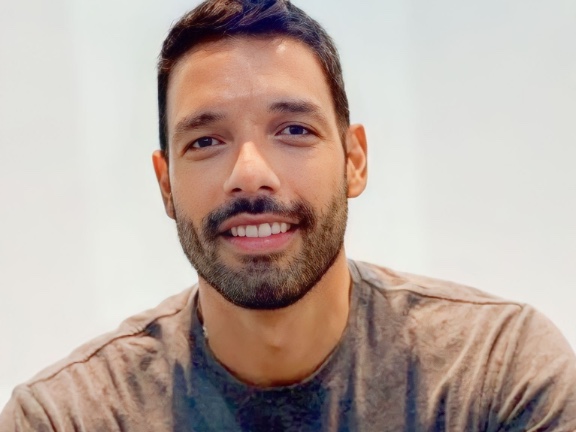 I completed the course and found it to be incredibly valuable. It covered a wide range of topics, including effective communication, active listening, body language, and building rapport with others. David is knowledgeable and engaging, and the course materials were well-organized and easy to follow. Through a combination of lectures and videos, I was able to develop new skills and improve my existing ones.
Overall, I highly recommend this course to anyone looking to enhance their social skills and improve their interactions with others.
Wallace Rangel, 40
Civil Servant
Brazil
About David A. Morin
David A. Morin featured in Entrepreneur Magazine
I'm David A. Morin, founder of SocialSelf.
11 years ago, I started SocialSelf as a small blog. I never imagined it would become the #1 resource for improving social skills, with 600,000 monthly readers.
Here's the thing…
I used to feel like I bored people. I got stuck in small talk. I got ignored in groups.
But I was able to transform my social abilities by studying and applying social skills for over a decade.
My social circle is filled with amazing people whom I love very very much and who bring my life deep fulfillment and meaning.
The interest in my findings has been incredible. I and SocialSelf now have been featured in leading publications such as Time Magazine, WebMD, MSN, Yahoo, Business Insider, Entrepreneurs Magazine, and Healthline.
Today, we are a team of experts, counselors, and leading therapists to make sure that all our content is scientifically accurate, and most important of all: That it changes lives.