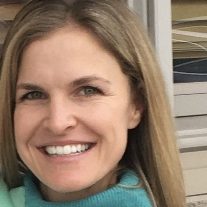 About Brandi Newstrom
My name is Brandi. I've always had a passion for teaching, learning, and helping others.
I have a master's degree in the field of Education, and a bachelor's degree in Psychology and Spanish. Some of my experience includes volunteering for two years in a remote African village as a Peace Corps volunteer, teaching preschool, and volunteering as an English tutor and translator to families who didn't speak English.
I adore children's books and indoor plants (although I can only be trusted with the really hardy ones like succulents), baking and decorating birthday cakes, being outside (unless it's cold), and my sweet yellow lab named Buttercup.